Oregon Lease Agreement with ezSign
Create and Download the Oregon Residential Lease & Rental Agreement printable PDF for Landlords. This state-specific Lease is customizable and includes OR laws.
Document Last Modified: 11/7/2023
Document Features
Uses Lease Builder
State-Specific
ezSign
Pro Tip: Never sign a Lease Agreement before screening Tenants. Tenant screening significantly reduces the likelihood of a bad rental income.
Good screening includes a Rental Application, credit report, criminal history background report, and eviction history report. View sample reports here.
Screen now, and avoid headaches later.
You Won't Find a Better Online Lease Agreement.
Or one that's EZier to read review, and sign. Our Lease is comprehensive and guaranteed to comply with all state laws.
Plus, it's EZ to create. EZ to understand. EZ to sign.
Over 3 million Leases created since 2006
Rated "excellent" 4.8 from 5,000+ reviews
Recommended by Shark Tank's Barbara Corcoran

Rated "excellent" 4.8 from 5,000+ reviews on
Trustpilot
Watch Our Videos
▶ This is Why a Lease is so Important
▶ How to ezSign your Lease Agreement
Video to Share with Tenants
Create your customized Lease Agreement in LESS THAN 15 MINUTES!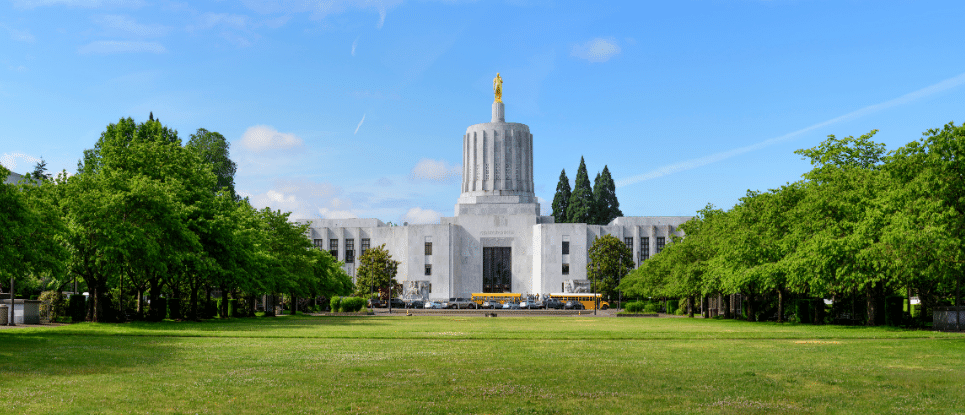 Join Our Community of Pro Landlords
Besides offering state-specific Leases for all 50 states, we offer Landlord forms for the entire Landlord Lifecycle. Join our community of Landlords to get access to over 450 Landlord forms!
Table of Contents
Oregon Residential Lease Agreement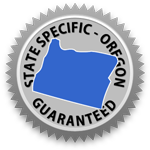 Oregon Landlords need a Lease Agreement that complies with all Oregon Lease laws. This is what it means for a Lease to be state-specific.
Our Oregon Lease Agreement is guaranteed to comply with all OR Lease Requirements. Plus, it's EZ to create and customize only in less than 15 MINUTES.
Follow user-friendly prompts to customize your Oregon Rental Contract.
As you do, get State Assist tips to point out key state laws.
No need to worry about state laws, though, because all Oregon-required terms, clauses, and disclosures are AUTOMATICALLY included in your Lease Agreement.
With the click of a button, add the addendums you need to create the complete Lease Package. For example, a Pet Addendum, a Roommate Lease Addendum, or a Pool/Hot Tub Addendum.
It's really that EZ to create a great Oregon Lease Agreement!
Landlord-Tenant Laws
Oregon has some complex Landlord-Tenant laws. Thankfully, our Lease Agreement complies with them all!
Here's an overview of some key laws Landlords need to know while managing their property.
Category
State Law
Ending and Renewing
PERIODIC TENANCIES:
NEW for 2019: Landlords may decide to not renew or extend a one-year or shorter lease by giving a 30-day termination notice before the lease's expiration date. If the landlord does not terminate and the tenant stays, the tenant has become a month-to-month tenant and the Landlord can only terminate the Lease Agreement for cause

PORTLAND: Landlords must pay between $2,900 to $4,500 to Tenants who they evict without cause or who have to move as a result of a rent increase of 10 percent or more in one year. Studios receive $2,900, one-bedroom receive $3,300 and units with three or more bedrooms receive $4,500. Landlords who rent only one dwelling in Portland are exempt. Additionally, Landlords renting to Tenants weekly, renting rooms in their living space or renting to Tenants with the understanding that the Landlord will return after three years away are also exempt from paying relocation costs.
Security Deposit
There are no stated limits to the maximum amount a landlord may collect for the security deposit. The Landlord must supply a receipt for any security deposit paid by the Tenant.
Returned Payment Fee
If a check is dishonored due to lack of funds, the payee may charge a fee of up to $35 plus the amount that the bank has actually charged the landlord for the processing of the returned payment. For example, if the returned payment fee is $20, the landlord may charge $55.
Late Fee
A late fee must be reasonable and be documented in the Lease.
Insurance Requirements
If renters' insurance is required, the Landlord must notify the Tenant before the lease is signed. This notice must include the amount of coverage required (up to $100,000 in most cases).

Low-income Tenants who earn less than 50 percent of the median family income or Tenants living in subsidized housing are exempt from any requirement to buy renters' insurance.
Notice to Enter
Landlords must provide at least 24 hours' notice before entering the leased premises.
Landlord Requirements
Carbon Monoxide Detector: All rental properties must have a carbon monoxide alarm set up in accordance with the Fire Marshall's recommendations, which can be reviewed here. If the carbon monoxide alarm is battery-powered, the Landlord must equip it with new batteries at the start of the tenancy.

Fire Hazards: Landlord must include a working smoke detector, with working batteries if solely battery-operated, at the beginning of any new tenancy when the tenant first takes possession of the premises, as provided in ORS 479.270

NEW FOR 2019, STATEWIDE RENT CONTROL: Rent increases are now capped to inflation plus 7% for all units that are 15 years or older. Inflation is defined as the Western States CPI, a number that changes year to year and is currently around 3%. Landlords in violation of the new law face a penalty equal to 3 months' rent.

PORTLAND: Tenants must receive 90 days' notice if rent is increasing by 5% or more. Furthermore, landlords must pay between $2,900 to $4,500 to tenants who they evict without cause or who have to move as a result of a rent increase of 10 percent or more in one year. Studios receive $2,900, one-bedroom receives $3,300, and units with three or more bedrooms receive $4,500.

SUBLEASING: A sublease arrangement must be agreed upon by both parties and put in writing.
Contact your local housing or zoning office to be sure your rental property complies with city and county requirements for inspections, rent control, occupancy limits, property codes, and zoning. Many cities and counties require inspections, registrations and have specific maintenance regulations.
Pro Tip: Our Oregon Lease Agreement is guaranteed to comply with all state laws. All required terms, clauses, and addendums are AUTOMATICALLY included in the Lease Agreement.
Makes life EZ, right?
Required Disclosures
Don't worry, all Oregon required disclosures are automatically included in our Lease Agreement!
Oregon Carbon Monoxide Disclosure: If the property has any carbon monoxide emitting devices (for example, water heater, furnace, fireplace, dryer, grill, or gas stove), a carbon monoxide disclosure must be attached to the Lease Agreement.
Flood Plain Disclosure: Landlords must notify the Tenant if the property is located in a 100-year flood plain.
Lead-Based Paint Disclosure: Pursuant to federal law, if the property was built before 1978, the occupants must be given a lead-based paint disclosure.
Move-In Checklist - PORTLAND ONLY: This checklist must be completed and given to the Tenant within seven (7) days from the Lease start date. The Tenant then has seven (7) days to return it to the Landlord. If the Tenant does not return it within 7 days, the Landlord must take photos of the premises within 17 days and attach them to the inspection checklist.
Oregon Non-Compliance Fees Disclosure: At the time that the Lease is signed, Landlords must provide Tenants with a list of all fees that may be charged.
Returned Check Fee Disclosure: If the Landlord charges a fee for dishonored checks, this must be mentioned in the Lease Agreement. The fee cannot be more than $35 dollars.
Recycling Instructions: For units in buildings with more than 4 units and in an Urban Growth Boundary, Tenants must be provided instructions on how to recycle their waste.
Security Deposit Receipt - PORTLAND ONLY: Landlords must provide Tenants with a security deposit receipt within two weeks of receiving the security deposit. The receipt must include the name and location of the bank where the funds are being held.
Smoking Policy: The Landlord must provide renters with a written, detailed smoking policy.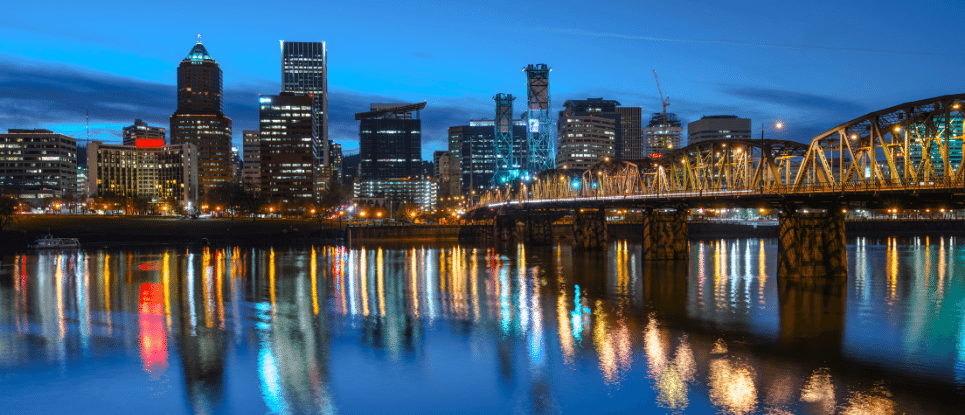 FAQ
Landlords deal with lots of issues. We know it can be complicated, so we've tried to answer some of the most frequent Oregon Landlord Questions that we get.
Can a Landlord terminate a month-to-month Lease in Oregon?
Oregon Landlords may terminate a month-to-month Lease without cause during the first year of the tenancy by giving the Tenant 30 days' notice. After the first year, the Landlord may only terminate the tenancy for cause.
Do Oregon Lease Agreements need to be notarized?
No, Oregon Lease Agreements do not need to be notarized. As long as the Lease is signed by both parties it's considered fully enforceable and legally binding.
How much can a Landlord raise rent in Oregon?
Oregon Landlords have limits for how much they can annually raise rent. Landlords can only increase rent by 7% plus annual inflation. More specifically, it's 7% plus the West Coast Consumer Price Index.
What is the standard Lease term in Oregon?
The standard residential Lease Agreement in Oregon is one year. If you use a fillable or blank Lease template, this is likely the default term that it will have.
That said, Lease terms can be for shorter or longer periods, as long as the Lease term is clearly stated in the Lease Agreement. Month-to-Month Lease Agreements, Short-term Rental Contracts, and Vacation Rental Agreements are all recognized and accepted in the state.
How should I store my Lease Agreement?
Our Oregon Lease Agreements are automatically stored on the cloud using our ezCloudStorage. This is probably the easiest and safest way to store your Lease Agreement. But, if you prefer a hard copy, our Lease is printable. Plus, you can download and store it as a PDF.
Do Oregon Landlords need a Rental Contract?
Yes! Anyone that rents real estate - whether it be a single-family home, apartment, duplex, or condo - should have a Lease Agreement in place before handing over possession of the property. It's the Rental Contract that outlines the relationship between the Landlord, or lessor, and the Tenant, or lessee.
Oregon law recognizes oral and written Lease Agreements, but it's vital to have a written agreement. Should problems arise with the Tenant, it's the Lease Agreement that will protect the Landlord. If a Tenant breaks the Lease, you'll want to have all Lease terms in writing. You don't want to have to rely on your word or theirs. Having a written Lease is also important for outlining all property rules and policies, which builds strong Landlord-Tenant relationships.
The Lease Agreement is the most important document that Landlords have, so it's important to have a good one. Avoid generic and simple Lease templates. While more detailed blank Lease Agreements, like the one offered by the Oregon Association of Realtors, are a better option, they don't give Landlords the complete protection they need.
Instead, Landlords need a state-specific Lease Agreement that can be customized to cover all terms of the rental property.
Other Popular Forms
We know that the Lease Agreement is only one of the many forms that Landlords need. That's why we have a complete library of forms covering the entire Landlord Lifecycle.
Rental Application: Our free rental application makes it EZ to gather information about an Applicant and start the screening process.
Tenant Welcome Letter: Customize this welcome letter to share key information with Tenants like details regarding trash and recycling pickup, handling repairs, and policies regarding changes and improvements.
Rent Ledger: Use this ledger to keep track of rent payments and document any missing payments. This form will be essential should you ever need to initiate eviction proceedings for unpaid rent.
Oregon Rental Forms and Template
Don't see the form you need? Don't worry - we have over 400 more!
Pro Tip: Landlords need lots of forms. We have tools and resources for the entire Landlord Lifecycle - from a Rental Application to move-out forms.
Make your life EZ by getting access to them all.
Other State Lease Agreements
If you lease rental property in multiple states, you need multiple state-specific Lease Agreements. We make this EZ because we have them all!
Need another state's Lease Agreement? Find it with one click!
Create Your Oregon Lease Agreement
Ready to create your Lease Agreement?
Create and customize entirely online.
Rest EZ knowing your Lease complies with all state laws.
Sign and store your Lease online with ezSign and ezCloudStorage.
Back To Top ▲