Minnesota Lease Agreement with ezSign
Create and Download the Minnesota Residential Lease & Rental Agreement printable PDF for Landlords. This state-specific Lease is customizable and includes MN laws.
Document Last Modified: 3/27/2023
Document Features
Uses Lease Builder
State-Specific
ezSign
You Won't Find a Better Lease Agreement Online.
Our Lease is EZ to create, EZ to read, and EZ to sign. Plus it's state-specific and guaranteed to comply with all state Lease laws.
No wonder so many Landlords use it and love it!
Over 3 million Leases created since 2006
Rated "excellent" 4.8 from 5,000+ reviews
Recommended by Shark Tank's Barbara Corcoran

Rated "excellent" 4.8 from 5,000+ reviews on
Trustpilot
Watch Our Videos
▶ This is Why a Lease is so Important
▶ How to ezSign your Lease Agreement
Video to Share with Tenants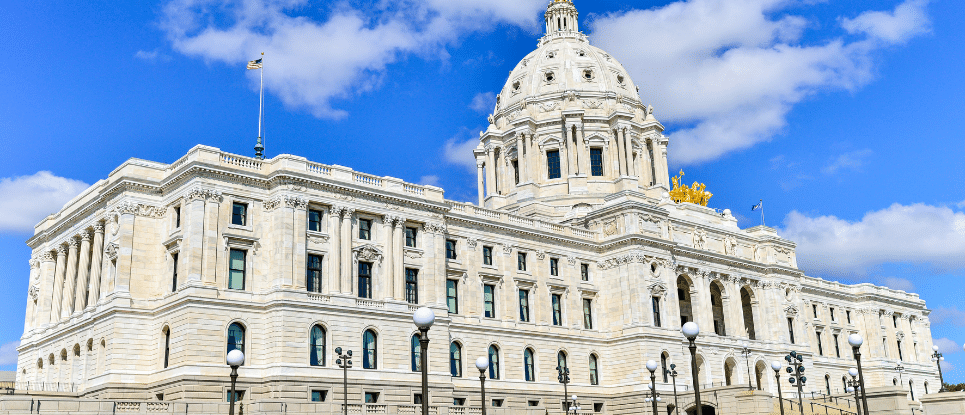 Pro Tip: Our Minnesota Lease Agreement is guaranteed to comply with all MN Lease Laws and all the lease requirements for the City of St. Paul.
Table of Contents
Minnesota Residential Lease Agreement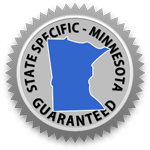 Minnesota Landlords need a Lease Agreement that complies with all Minnesota Lease laws. This is what it means for a Lease to be state specific.
Our Lease-building process makes it EZ for Landlords to create a great, state-specific Lease.
Here's how:
Follow simple prompts to customize your Lease Agreement online.
Get State Assist tips as you create your Lease that highlights key Minnesota Laws.
All state-required language, terms, and disclosures are AUTOMATICALLY INCLUDED.
Select from over 25 addendums, disclosures, and additional documents to include in your customized Lease Package, for example, a Pet Addendum, Guest Policy, or Mold Prevention Addendum.
Review and sign your Lease online with our electronic signing tool, ezSign.
Pro Tip: Signing a Lease Agreement doesn't have to be complicated or stressful. Our Minnesota Lease includes unlimited access to our electronic signing tool, ezSign.

Make life EZ!
Landlord-Tenant Laws
Our Lease Agreement is guaranteed to comply with all Minnesota Lease laws! That means you don't have to worry about these when creating your Lease Agreement.
That said, we know Landlords need to be familiar with Landlord-Tenant laws when managing their property.
Category
State Law
Ending and Renewing

An automatic renewal clause is invalid unless a notice in writing directing the tenant's attention to the automatic renewal provision of the lease is given to the tenant. The notice must be served personally or delivered by certified mail at least 15 days, but not more than 30 days prior to the time that the tenant is required to furnish notice of an intention to quit.

Month to Month Leases: The time of notice must be specified in the lease to terminate the tenancy. If the lease does not contain a time requirement, written notice must be sent to the tenant at least one full rental period plus one day before the last day of the tenancy.

Fixed Term Leases: The time of notice must be specified in the lease, but there are no restrictions or limitations.
Security Deposit
There is no limit placed on the security deposit charged to the tenant so long as it is reasonable.
Returned Payment Fee
Returned check fees may not exceed $30, and must be specified within the lease or posted conspicuously on the premises. Minn. Stat. § 604.113
Late Fee
Late fees are capped at a maximum of eight percent (8%) of overdue rent. In addition, late fees cannot be charged unless a written lease provision allows for it.
Insurance Requirements
Landlords may require tenants to obtain rental insurance, and could make the failure to do so a breach of the lease.
Addenda & Disclosures
If the leased premises was constructed prior to 1978, the landlord must provide all tenants with the Lead-Based Paint EPA Disclosure and the Lead-Based Paint EPA Pamphlet.
Notice to Enter
Landlords must provide Reasonable Notice before entering the leased premises.
Landlord Requirements
Landlords must provide their tenants, in writing, with the name and street address of:
(1)The person authorized to manage the premises
(2)The owner of the premises or the owner's authorized agent (the person or entity that will be receiving any notices or demands)
The disclosure can be inserted in the rental agreement or can be put in some other written form.
The disclosure must also be printed or typed and posted on the premises by the landlord in a clearly visible place.

A landlord receiving rent or other payments from a tenant in cash must provide a written receipt for payment immediately upon receipt of the payment is made in person, or within three business days if payment in cash is not made in person.

SUBLEASING
If the lease agreement is silent, then the tenant need not seek the landlord's permission before entering into a sublease.
Required Disclosures
Minnesota law requires that the following disclosures be included in the Lease Package.
But don't worry - we automatically include them all in our Minnesota Lease Agreement!
Covenant of Landlord and Tenant Not to Allow Unlawful Activity: The following language must be included in all MN Lease Agreements:

Landlord and Tenant promise that neither will unlawfully allow within the premises, common areas, or curtilage of the premises (property boundary): controlled substances, prostitution or prostitution-related activity; stolen property or property obtained by a robbery; or an act of domestic violence, as defined by MN Statute Section 504B.206(1)(e), against a tenant, licensee, or any authorized occupant. They further promise that the aforementioned areas will not be used by themselves or anyone acting under their control to manufacture, sell, give away, barter, deliver, exchange, distribute, purchase, or possess a controlled substance in violation of any criminal provision of Chapter 152.
Landlord/Manager Information: In the Lease Agreement, the Landlord must disclose the manager authorized to act on the premises along with an address for notices.
Minnesota Landlords and Tenants Rights and Responsibilities: Minnesota Landlords must notify Tenants that the Landlord-Tenant rights handbook is available to them.
Lead-Based Paint Disclosure: If the property was built before 1978, occupants must be provided with a lead-based paint disclosure or certification.
Outstanding Inspection Orders: The Landlord must disclose if the property has any outstanding inspection orders due to a code infraction.
Pro Tip: All Minnesota-required terms, language, and disclosures are automatically included in our Minnesota Lease Agreement. Just another way we make things EZ for Landlords!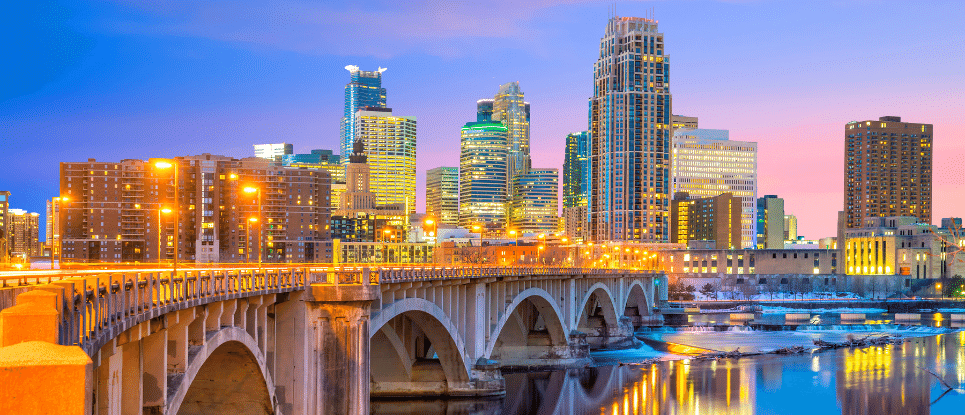 FAQ
Do Leases need to be notarized in Minnesota?
No, Lease Agreements don't need to be notarized in Minnesota. Once there is an agreement between the Landlord, or lessor, and Tenant, or lessee, the Lease is binding. Once the Lease is signed by both parties, it's legally binding and fully enforceable.
What's the standard Lease term in Minnesota?
The standard Lease term is one year (12 months). That said, longer or shorter Lease periods are acceptable as long as they're clearly stated in the Lease Agreement.
To meet all Landlords' needs, we offer Month-to-Month Lease Agreements, Vacation Rental Agreements, Short-Term Lease Agreements, and Long-Term Rental Contracts.
Is Minnesota Landlord or Tenant friendly?
Minnesota tends to be a more Landlord-friendly state. There are not many rent control laws and the Landlord-Tenant laws are not too cumbersome for Landlords. You can get a good overview of Landlord-Tenant laws here: Minnesota Landlord and Tenant Rights and Responsibilities.
How should I store my Lease Agreement?
It's important that you keep a signed copy of your Lease Agreement. This is vital for your recordkeeping and for ensuring you're prepared if any issues arise with your Tenant.
Our Lease Agreements are automatically stored securely on the cloud with ezCloudStorage. This means they're EZ for Landlords to access when needed.
Some Landlords prefer to keep hard copies. Our Lease Agreements are also printable. You can download your Lease, save it as a PDF, or print it to keep with your files.
Whatever system you choose, make sure that you have access to all of your signed Lease Agreements.
How do you write a simple Lease Agreement?
A simple or basic Lease Agreement needs to include the names of the Landlord and Tenant; the Lease term; the rent amount; security deposit information; late fee policies; and how rent should be paid.
This is the most basic information that any Lease Agreement needs to include. There are some blank, fillable simple Lease Agreements available online. Unfortunately, these generic Rental Contracts don't give Landlords the complete protection they need.
Landlords need a comprehensive, state-specific Lease Agreement to make sure that their rental property is protected. There are state-specific Lease forms available online - for example, the one offered by the Minnesota Association of Realtors - but these still don't cover all unique aspects of a Landlord's rental property.
You have a lot invested in your rental, so it makes sense to invest in a great Lease Agreement to protect it. This means one that is state-specific, thorough, and customizable! It's vital to have a Rental Contract for any real estate you rent, whether it's a single-family home, apartment, duplex, or condo.
Minnesota Rental Forms and Templates
Landlords need more than just a great Lease Agreement. They need forms to deal Tenant issues from move-in to move-out. That's why we have over 450 Landlord forms available!
Rental Application: It's vital to always screen Tenants before handing over possession of your property. Our free Rental Application starts the screening process and gives Landlords the authorizations they need to run key reports, including a credit report, criminal history background report, and eviction history report.
Move-in/Move-Out Walkthrough Checklist: This form makes it EZ to document property conditions at move-in and move-out.
Pro Tip:This is a MUST if you're collecting a security deposit.
Tenant Welcome Letter: Welcome Tenants to their new home with this customizable letter. It's an EZ way to provide them with all the info they need to take care of their new home.
Rent Ledger: Use this document to keep track of rent payments and to have the documentation you need should any Tenant issues arise.
Minnesota 14-Day Demand for Rent: This form notifies Tenants that they need to get current on unpaid, vacate the property, or face eviction actions.
Pro Tip:This is a necessary first step in the eviction process.
Don't see the form you need?
Other State/Province Lease Agreements
Have rental property in multiple states? If so, you'll need a state-specific Lease Agreement for each of them.
We've got state-specific Lease Agreements for all 50 states and 6 Canadian provinces!
Don't see the Lease you need?
Create Your Minnesota Lease Agreement
Take 15 minutes to protect your rental property and get peace of mind!
Create and customize entirely online.
Guaranteed to comply with all MN Lease laws.
Landlord and Tenants can review and sign online.
Back To Top ▲
Why ezLandlordForms?
#1 Rated Lease Agreement
9.3 TrustPilot Rating, with 3,384 Reviews
Flexible Billing
Choose one-time or subscription billing
State Assist
So you know you're complying with state laws
Full Support
Phone, live chat, or email... try us now!
Unlimited Access
Edit & print any of our forms with pro access
Satisfaction Guarantee
Trusted by over 2.3 million landlords & property managers