Montana Lease Agreement with ezSign
Create & download the Montana Residential Lease & Rental Agreement printable PDF for Landlords. This state-specific Lease is customizable & includes Montana law.
Document Last Modified: 3/28/2023
Document Features
Uses Lease Builder
State-Specific
ezSign
Pro Tip: Before signing a Lease Agreement always SCREEN APPLICANTS to reduce the risk of bad rental outcomes.
You Won't Find a Better Online Lease Agreement.
Or one that's EZier to create, read, and sign.
It only takes about 15 minutes to create a great Lease that is GUARANTEED to comply with all Montana Lease laws.
Over 3 million Leases created since 2006
Rated "excellent" 4.8 from 5,000+ reviews
Recommended by Shark Tank's Barbara Corcoran


Rated "excellent" 4.8 from 5,000+ reviews on Trustpilot
Watch Our Videos
▶ This is Why a Lease is so Important
▶ How to ezSign your Lease Agreement
Video to Share with Tenants
Create Lease or Become a Pro Member to get access to our Lease Agreement, the entire library of forms, ezSign, and ezCloudStorage.
Table of Contents
Montana Residential Lease Agreement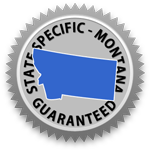 Montana Landlords need a Lease Agreement that complies with all of the state's unique Lease laws.
Our Montana Lease Agreement is:
Guaranteed to comply with all Montana Lease Laws.
EZ to customize entirely online in about 15 minutes.
Comprehensive and includes all the details that Landlords need.
Here's how we make our process so EZ and effective:
Follow user-friendly prompts to customize your Lease entirely online.
As you do, get State Assist Tips that point out important state laws.
All Montana-required language, disclosures, and addendums are automatically included in your Lease Agreement.
Add additional documents or addendums with just the click of a button to customize your Lease Package. We offer over 25 additional documents that Landlords can choose from including a Pet Addendum, Winter Weather Addendum, and Smoking Policy Disclosure Form.
Review and sign your Lease entirely online using our electronic signing tool, ezSign.
Your signed Lease is automatically stored securely on the cloud with our ezCloudStorage. It's also EZ to download as a PDF and is printable.
It only takes about 15 minutes to create a complete Montana Lease Package!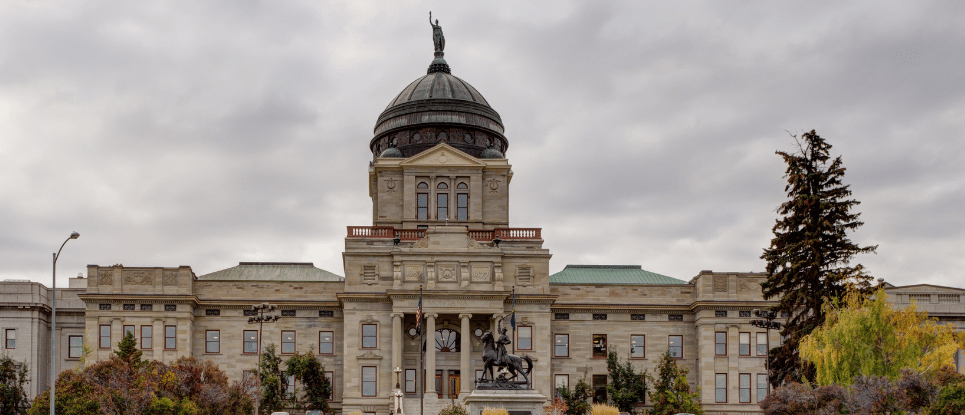 Pro Tip: The more information you can provide Tenants with on day 1, the better!
With just the click of a button, you can add additional documents, disclosures, and addendums to personalize your Lease Package and set your Tenants up for success!
Landlord-Tenant Laws
Our Lease Agreement is guaranteed to comply with all Montana Lease laws.
Even so, we know that Landlords need to be familiar with Landlord-Tenant laws when managing their property.
Category
State Law
Ending and Renewing
Month-to-Month: Landlords must provide written notice at least 30 days before the Lease termination.

Fixed-Term Lease: Automatically terminates at the end of the Lease term unless specified otherwise.
Security Deposit
There is no limit to the security deposit charged to the Tenant as long as it's reasonable.
Returned Payment Fee
Returned/dishonored check fees may not exceed $30. To recover the service charge, the Landlord must make the demand in writing.
Late Fee
Late fees should remain reasonable and related to the Landlord's actual expenses incurred.
Insurance Requirements
Landlords may require Tenants to obtain renters insurance.
Notice to Enter
Landlords must give at least 24 hours notice to enter the rental unit.
Landlord Requirements
Non-Refundable Fees A fee or charge for cleaning and damages, no matter how designated, is presumed to be a security deposit. A Security Deposit is always a refundable item.

If the Landlord controls the heat, it must be supplied between October 1st and May 1st.
Contact your local housing or zoning office to be sure your rental property complies with city and county requirements for inspections, rent control, occupancy limits, property codes and, zoning. Many cities and counties require inspections or registrations and have specific maintenance regulations.
Required Disclosures
Lead-Based Paint Disclosure and Pamphlet: Pursuant to federal law, if the unit was built prior to 1978, the Landlord must provide all occupants with a lead-based paint disclosure and lead-based paint EPA pamphlet.
Move-In/Move-Out Checklist: If the Landlord collects a security deposit, Tenants must be provided with a written statement of the condition of the property at the start of the Tenancy.
Mold Disclosure: Montana Landlords must provide Tenants with this Mold Disclosure, stating that the Landlord has no prior information about any mold at the rental unit.
Methamphetamine Drug Lab Disclosure: If the property has been used as a meth lab or has been contaminated by smoke from the use of meth, the Landlord must provide Tenants with this disclosure.
Landlord/Agent Identification: The Lease Agreement must state the name and address of any person or persons authorized to enter the premises and accept notices.
All required disclosures are automatically added to your Lease Agreement. We also have over 25 additional documents and disclosures that Landlords can add to customize their Lease Package!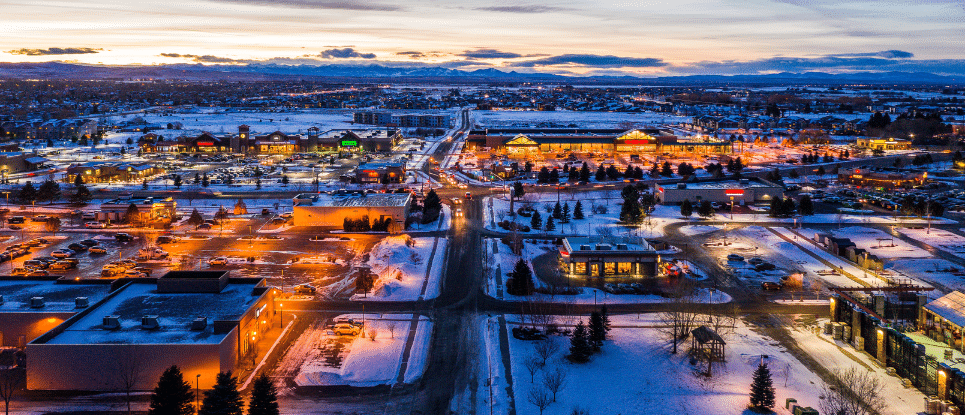 Frequently Asked Questions (FAQs)
Does a Montana Lease Agreement need to be notarized?
No, Montana Lease Agreements do not need to be notarized. As long as they're signed by both parties they're considered legally binding and fully enforceable.
How do you write a Lease Agreement?
If you write a Lease, it needs to include all the key terms of your rental agreement. This includes the tenancy period, rent amount, rent due date, security deposit information, and late fees. In addition to these basic terms, the Lease also needs to cover all rental rules, for example, a pet policy, renewal policies, and information about who is responsible for maintenance, repairs, and utilities.
Further, a strong Lease covers all of the details and rules of the rental - for example, who is responsible for taking care of the yard, who handles snow removal, and who is responsible for pest control.
The Lease is the most important document that the Landlord, or lessor, uses, and all Landlords need a comprehensive one. This is true whether you're Leasing a single-family home, apartment, condo, or duplex.
Because of this, it's not a good idea to write your own Lease unless you have experience doing so and are knowledgeable about Montanta's Lease laws. In addition, it's best to avoid blank, fillable or generic Lease forms and instead use a thorough Lease Agreement that covers all rules and policies of your rental unit.
What's the standard Lease term in Montana?
The standard Lease term in Montana is one year (12 months).That said, longer and shorter tenancy periods are recognized as long as they're clearly stated in the Lease Agreement.
To meet every Landlord's needs, we offer short-term Lease Agreements, Vacation Rental Contracts, Month-to-Month Leases, and long-term Residential Lease Agreements.
Do Montana Landlords need a state-specific Lease Agreement?
Yes. Montana Lease Agreements are controlled by Montana Lease laws. This means that you need a state-specific Lease to ensure that you're not violating any Landlord-Tenant laws and that you're fully protected if problems arise with a Tenant.
There are some simple Montana Lease templates available, like the one offered by the Montana Association of Realtors. While these are better than just generic Lease templates, they can't be customized to your property. It's best to avoid these and instead use a customizable, state-specific Lease Agreement.
Other Popular Forms
The Lease Agreement is just one of many forms that Landlords need. That's why we have over 400 forms for the ENTIRE LANDLORD LIFECYCLE.
Need another form? We have over 400 more!
Montana Rental Forms & Templates
Montana Notice to Vacate: This is a versatile Notice that can be used to give Tenants notice to vacate the property or provide them notice of a Lease violation that needs to be cured to avoid facing eviction.
Montana Landlords' Rights and Duties Handbook: Use this resource to make sure you're familiar with all Landlord laws in the state of Montana.
Montana Mold Disclosure: Montana Landlords are required to provide Tenants with this disclosure at the start of the Lease term.
Montana Meth Drug Lab Disclosure: If the property has been used as a meth lab or contaminated by smoke from the use of meth, Landlords must provide Tenants with this Notice.
Other State Lease Agreements
If you Lease real estate in multiple states, you need a state-specific Lease Agreement for each rental unit.
Don't worry, we've got them all!
Need another state's Lease Agreement? We've got it!
Create Montana Lease Agreement
Ready to create your customized Montana Lease Package?
EZ to create and customize entirely online in about 15 MINUTES.
Guaranteed to comply with all Montana Lease laws.
Includes electronic signing and electronic storage.
Back To Top ▲
Why ezLandlordForms?
#1 Rated Lease Agreement
9.3 TrustPilot Rating, with 3,384 Reviews
Flexible Billing
Choose one-time or subscription billing
State Assist
So you know you're complying with state laws
Full Support
Phone, live chat, or email... try us now!
Unlimited Access
Edit & print any of our forms with pro access
Satisfaction Guarantee
Trusted by over 2.3 million landlords & property managers