Massachusetts Lease Agreement with ezSign
Create and Download the Massachusetts Residential Lease & Rental Agreement printable PDF for Landlords. This state-specific Lease is customizable and includes MA laws.
Document Last Modified: 11/4/2023
Document Features
Uses Lease Builder
State-Specific
ezSign
Pro Tip: Always screen Tenants before signing a Lease Agreement to avoid Tenant nightmares.
Thorough screening includes a Rental Application, credit history report, criminal history background check, and eviction history report.
Start your free rental application, send Tenants a Screening Request.
The Best Online Lease Available.
Our Lease is EZ to create, EZ to use, and EZ to sign. Plus, it's been tested by thousands of Pro Landlords.
Over 3 million Leases created since 2006
Rated "excellent" 4.8 from 5,000+ reviews
Recommended by Shark Tank's Barbara Corcoran

Rated "excellent" 4.8 from 5,000+ reviews on
Trustpilot
Watch Our Videos
▶ This is Why a Lease is so Important
▶ How to ezSign your Lease Agreement
Video to Share with Tenants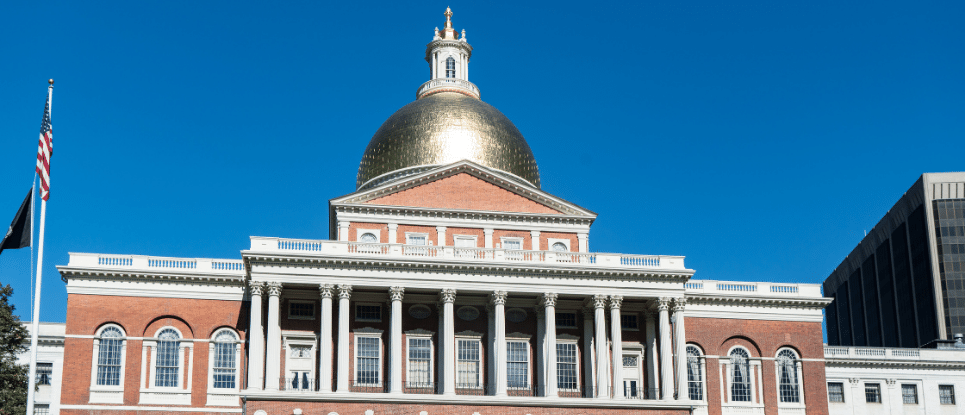 Ready to Be a Pro Landlord?
We've got tools and forms for the entire Landlord Lifecycle including:
Over 450 Landlord forms
Unlimited chat support
Unlimited online Rental Applications
Lease renewal reminders
Unlimited ezCloudStorage
Table of Contents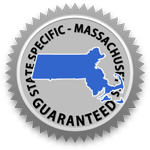 Massachusetts Residential Lease Agreement
If you rent real estate in Massachusetts, you need a Lease Agreement that complies with all MA Lease laws. This is what it means for a Lease to be state-specific.
Our Massachusetts Lease is guaranteed to comply with all Lease laws and is EZ to create:
Follow simple prompts to customize your Lease Agreement.
As you do, our State Assist will point out important state laws.
All state-required language, terms, and disclosures are AUTOMATICALLY included.
With the click of a button, you can select additional addendums or disclosures to add to your Lease Package - for example, a Pet Addendum, a Furnished Rental Unit Addendum, or a Mold Prevention Addendum.
You and your Tenants can review and sign the finalized Lease entirely online.
Once signed, the Lease is automatically stored with ezCloudStorage - it's also printable and EZ to download.
The entire process is EZ and only takes about 15 minutes!
MA Landlord-Tenant Laws
Our Lease Agreement complies with all Massachusetts Lease laws. But, we appreciate that Pro Landlords want to know their state's Landlord-Tenant laws when managing a rental property.
Category
State Law
Ending and Renewing
Under a Fixed Term Tenancy (a tenancy with a specific beginning and ending date), the lease ends on the date specified unless otherwise agreed upon by both the landlord and tenant.

Under a Periodic Tenancy, also referred to as "tenant at will", (a tenancy that is ongoing with no specific ending date) the lease ends, when either the tenant or landlord serves a written notice. The time of notice must be equal to the length of time between rental payments or 30 days, whichever is longer.


Security Deposit
A landlord can only require a tenant to pay for the following items upon moving in:
(1) first month's rent
(2) last month's rent
(3) a security deposit of no more than one month's rent
(4) the cost of buying and installing a new lock.

Massachusetts law permits that landlords may charge tenants only for
(1) first month's rent
(2) last month's rent
(3) a security deposit
(4) a key installation fee.

Any additional amenity use fee is illegal.
Returned Payment Fee
Assessed fees should be reasonably related to the expenses the landlord incurs as a result of a returned payment.
Late Fee
30 days after the due date, the landlord may charge a reasonable fee on late rent.

Please Note: It's important to change the default number in the field where it states - Tenant is charged a late fee after "5" (default number) days to "30" days or more.
Insurance Requirements

Landlords may require tenants to obtain rental insurance, and could make the failure to do so a breach of the lease.
Addenda & Disclosures

If the leased premises was constructed prior to 1978, the landlord must provide all tenants with the Lead-Based Paint EPA Disclosure and the Lead-Based Paint EPA Pamphlet. Landlords must supply the tenant with a copy of the most recent lead inspection report for the leased premises, a letter of "interim control" if intermediate steps are being taken to control the lead paint, or a letter of compliance indicating that any necessary de-leading measures have been taken.
Notice to Enter

Landlord is required to provide reasonable notice.
Landlord Requirements
Massachusetts regulations require that rental units with cooking facilities contain a kitchen sink, a stove and oven, and allow for the installation of a refrigerator.

A lease may not contain clauses nor may a landlord require that the tenant pay for electricity or gas, water or heat when the service or bill is in the landlord's name. The law also requires that a landlord must pay the utilities unless there is a meter that separately calculates the tenant's utility use.

IMPORTANT: Under provisions of the State Sanitary Code, the landlord is responsible for paying for heat and hot water. The landlord can only require the tenant to pay for heat and hot water in accordance with landlord-tenant statutes when it is written into a lease agreement.
Pro Tip: Our Massachusetts Lease is guaranteed to comply with all MA Landlord-Tenant laws. This means one less thing to worry about when you create a Rental Contract!
Required Disclosures
Fire Insurance: Within 15 days of the Lease signing, the Landlord must provide the Tenant with the terms and conditions of the fire insurance on the property.
Massachusetts Statement of Condition: Within 10 days of either the Lease signing or receipt of the security deposit, whichever is later, the Landlord must provide the Tenant with a Statement of Condition to record any and all repairs needed on the premises. Upon receipt of this document, the Tenant has 15 days to return it to the Landlord.

The following language must be included in the Inventory Checklist:
This is a statement of the condition of the premises you have leased or rented. You should read it carefully in order to see if it is correct. If it is correct you must sign it. This will show that you agree that the list is correct and complete. If it is not correct, you must attach a separate signed list of any damage which you believe exists in the premises. This statement must be returned to the landlord or his agent within fifteen days after you receive this list or within fifteen days after you move in, whichever is later. If you do not return this list, within the specified time period, a court may later view your failure to return the list as your agreement that the list is complete and correct in any suit which you may bring to recover the security deposit.
Lead-Based Paint Disclosure: Pursuant to federal law, if the property was built before 1978, the renters must be given a lead-based paint disclosure.
Security Deposit Receipt: If the Landlord receives a security deposit from the Tenant, the Tenant must be provided with a security deposit receipt within 10 days of receiving the deposit or within ten days after the commencement of the tenancy, whichever is later.
Follow-up Deposit Statement: Within 30 days of receiving the security deposit, the Landlord must issue a separate statement to the Tenant containing information about where the deposit is being held.
Pro Tip: All required disclosures are AUTOMATICALLY included in our Massachusetts Lease Package. EZ as that!
Frequently Asked Questions (FAQs)
How do you write a simple Lease Agreement?
A simple or basic Lease Agreement needs to cover all terms of a tenancy. This includes names of Tenant and Landlord, rent amount, security deposit amount, Lease term, late fee policies, and when rent is due.
While this basic information is essential, there are also additional terms and policies that the Lease Agreement should cover to ensure that Landlords are protected and that the Lease complies with state law.
Writing a generic Lease Agreement is not easy and it can leave Landlords unprotected. There are some blank or fillable Lease Agreements available - for example, the one offered by the Massachusetts Association of Realtors - but these Leases don't provide Landlords with the same protection that comes from a customizable, state-specific Lease Agreement.
Does a Massachusetts Lease Agreement have to be notarized?
No, Massachusetts Leases don't have to be notarized. As long as they are signed by both parties, they are considered fully executed and legally binding.
What is the standard Lease term in Massachusetts?
A standard Lease is for one year (12 months). While this is the standard Lease term, Lease Agreements for shorter and longer periods are accepted as long as the Lease term is clearly stated in the Lease Agreement. Month-to-month Lease Agreements, short-term Leases, and Vacation Rental Contracts are all recognized in the state.
Who needs a Massachusetts Lease Agreement?
Anyone who rents real estate in Massachusetts needs a Lease Agreement. This is true for all types of properties whether it's an apartment, a single-family home, a duplex, or a condo. Should any problems arise with the property or the Tenant, it's the Lease that protects you. This is why it's vital to have a Lease Agreement in place before handing over possession to Tenants.
Does Microsoft Word have a Lease Agreement template?
While Microsoft Word does offer a Lease Agreement template, it's important to recognize that this generic Lease form is not state-specific. This means that it does not comply with all Massachusetts Lease laws. As a result, should the Landlord have issues with the Tenant or need to initiate legal proceedings, the Landlord would not be fully protected. This is why it's so important to have a state-specific Lease and why Landlords should be wary of fillable and generic Lease templates.
Other Popular Forms
We know that Landlords need more than just a great Lease. They also need forms for the entire Landlord Lifecycle. We have all the forms Landlords need, including some key Massachusetts-specific forms!
Massachusetts Rental Forms and Templates
Don't see the form you need here? Just search our Library of over 450 Landlord forms!
Pro Tip: The Lease is just one of the forms that Pro Landlords need. Having the right property management forms helps to make life EZ for Landlords.

Become a Pro Landlord.
Other State Leases MA Landlords Need
If you have rental properties in multiple states, you need a state-specific Lease for each of them. Here are some that Massachusetts Landlords use the most!
Don't see the state you need? Don't worry - we've got them all!
Create Your Massachusetts Rental Contract Now
Ready to create a great Lease Package?
Create and customize online in minutes
Guaranteed to comply with all MASS Lease Laws
Includes unlimited access to ezSign
Back To Top ▲