Virginia Lease Agreement with ezSign
Create and Download the Virginia Residential Lease & Rental Agreement printable PDF for Landlords. This state-specific Lease is customizable and includes VA laws.
Document Last Modified: 3/27/2023
Document Features
Uses Lease Builder
State-Specific
ezSign
Pro Tip: Has your Tenant undergone a complete Tenant Screening? Never hand over possession of your rental property before thoroughly screening a new Tenant!
The Best Online Lease Available.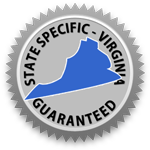 You won't find a better Virginia Lease online. Or one that's EZier to create, sign, and understand.
Over 3 million Leases created since 2006
Rated "excellent" 4.8 from 5,000+ reviews
Recommended by Shark Tank's Barbara Corcoran

Rated "excellent" 4.8 from 5,000+ reviews on
Trustpilot
Watch Our Videos
▶ This is Why a Lease is so Important
▶ How to ezSign your Lease Agreement
Video to Share with Tenants
The best part - it takes LESS THAN 15 MINUTES to create and customize!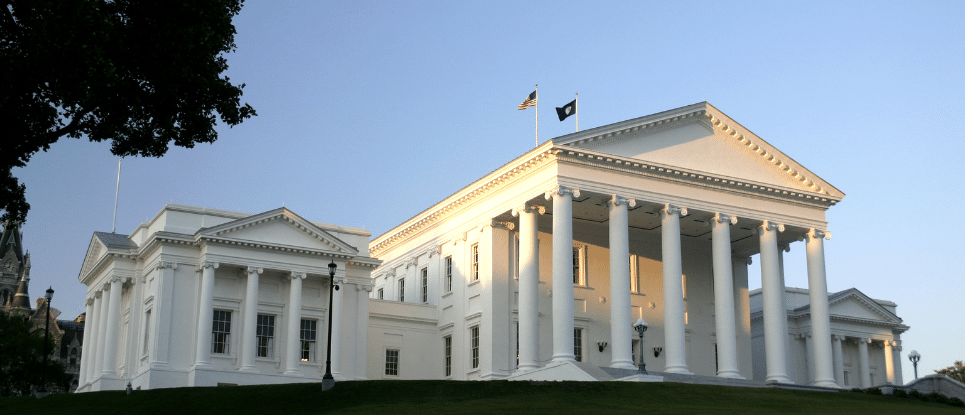 Table of Contents
Virginia Residential Lease Agreement
If you rent residential real estate, you need a Lease Agreement that complies with all Virginia Lease Laws. We offer the best online Lease Agreement AND it's EZ to create online in minutes.
Follow user-friendly prompts to create and customize your Lease Agreement.
Get State Assist tips to point out important state laws.
All state-required language and disclosures are automatically included.
Add any Addendums you need - for example, a Pet Addendum or Pool Addendum - to create the complete Lease Package.
Get unlimited access to our electronic signing tool, ezSign.
Bottom line: Complete protection for your investment and peace of mind in minutes!
Pro Tip: Getting your Lease signed can be a pain, but electronic signing makes the whole process EZ and quick. Take advantage of our electronic signing tool, ezSign, to avoid all signing holdups and headaches!
Landlord-Tenant Laws
Our Virginia Lease Agreement complies with all Virginia Landlord-Tenant Laws. That said, we know Pro Landlords need to be familiar with state laws whenever they're managing a property. Here are some key ones to know.
Category
State Law
Ending and Renewing
Week-to-Week: The Landlord or Tenant may terminate a tenancy by serving a written notice to the other 7 days prior to the next rental due date.

Month-to-Month: The Landlord or Tenant may terminate a tenancy by serving a written notice to the other at least 30 days before the next rental due date.

Year-to-Year: Termination of a year-to-year tenancy requires written notice by either party 90 days before the end of the year of the tenancy.

Fixed-Term: As specified within the Lease Agreement.
Security Deposit
The security deposit may not exceed two months' rent
Returned Payment Fee
The processing fee for a returned check or payment shall not exceed $50 and must be specified in the Rental Agreement.
Late Fee
Assessed fees should be reasonably related to the expenses the Landlord incurs as a result of late payment.
Notice to Enter
Landlords must provide at least 24 hours notice before entering leased premises.
Landlord Requirements
Subleasing:
If the Rental Agreement contains any provision whereby the landlord may approve or disapprove a sublessee or assignee of the Tenant, the Landlord shall within 10 business days of receipt by him of the written application of the prospective sublessee or assignee on a form to be provided by the Landlord, approve or disapprove the sublessee or assignee. Failure of the landlord to act within 10 business days shall be deemed evidence of his approval.

Smoke Detector Information: The Landlord/Owner is responsible for making sure there are working smoke detectors at the start of the lease and at least once a year afterward, as applicable. The Landlord must also make sure that the Tenant gets a letter specifically stating that all of the smoke detectors are installed and working.

Smoke detectors are required in each sleeping room, outside of each sleeping area, and on each story of the dwelling unit. If the property contains more than one rental unit, a smoke detector shall be installed in the common areas.

Virginia Beach: All rental dwellings within designated Rental Inspection Districts are subject to inspection upon written notice to the owner. Owners of rental properties in these districts will be notified to register their properties with Code Enforcement.
Contact your local housing or zoning office to be sure your rental property complies with city and county requirements for inspections, rent control, occupancy limits, property codes, and zoning. Many cities and counties require inspections, and registrations and have specific maintenance regulations.
In limited instances, a property may be exempt from the guidelines of the Virginia Residential Landlord Tenant Act (VRLTA). Refer to Section § 55-248.3:1. Applicability of chapter. For example, single-family rental houses where the landlord owns and rents two or fewer houses are exempt. In these limited instances, to opt out of the Virginia Residential Landlord and Tenant Act, the landlord must state this in the rental agreement.
Pro Tip: Overwhelmed by these laws? You don't need to be! Our Virginia Lease Agreement complies with them all. Rest EZ, we've handled it!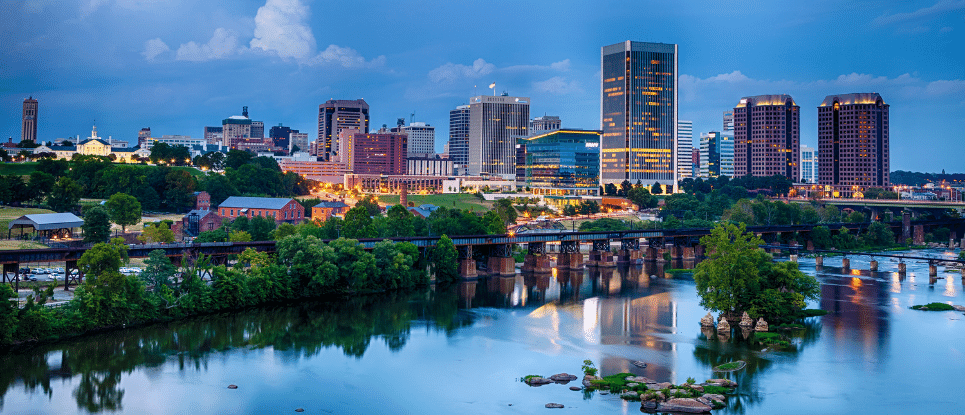 Frequently Asked Questions (FAQs)
Does a Lease in Virginia need to be notarized?
No. The Lease simply needs to be signed by both parties to be legally binding and enforceable.
Which Lease is the most common type of residential Lease?
The fixed-term Lease Agreement is the most common type of residential Rental Contract. The standard lease term is one year, but other periods can be specified in the Lease.
Other types of Leases - for example, Month-to-Month Lease Agreements, Short-Term Lease Agreements, and Vacation Rental Contracts - are also accepted.
What is a Residential Lease?
A Residential Lease is a legally binding document that outlines the terms under which a Tenant, or lessee, rents residential real estate from a Landlord, or lessor. It's what protects the Landlord if problems arise with the Tenant and what provides all the terms of the tenancy - including rent amount, security deposit information, late fees, and applicable rules.
Basic residential Lease Agreements can be found online - for example, the Virginia Association of Realtors simple Lease Agreement. While generic, blank, or fillable Leases are available to print or download, they don't provide the same protection that a customized, state-specific Lease does. That's why it's always a good idea to have a state-specific Lease that is customized to meet all needs of your property.
Who needs a Lease Agreement?
Anyone who rents real estate needs a Lease Agreement, whether it's commercial real estate, an apartment, condo, duplex, or single-family home. The Lease provides essential terms about the tenancy and protects all parties should issues arise.
Required Disclosures
Virginia has some complex Landlord-Tenant laws, including a number of required disclosures. But don't worry - our Virginia Lease Agreement automatically includes all required disclosures.
Even so, here's an overview of the Required Disclosures. After all, our goal is to make every Landlord a Pro Landlord!
Defective Drywall: If a Landlord is aware that there is defective drywall, the Landlord must disclose it to the Tenant.
Lead-Based Paint Disclosure: Pursuant to federal law, if the property was built before 1978, the Landlord must provide occupants with a lead-based paint disclosure.
Methamphetamines Disclosure: If the property was used to manufacture methamphetamines and was not cleaned in accordance with Virginia Code Section 32, the Tenant must be presented with this disclosure.
Military Air Zone Disclosure: If the property is an area with an airbase and in the noise or accident zone, the Landlord must disclose this to the Tenant. Pro Tip: Local zoning maps can help Landlords determine whether they're in one of these areas.
Mold: The Landlord must disclose in the move-in checklist if there is mold in the unit. If the Tenant discovers mold in the unit, they have five (5) days from the date of occupancy to respond.
Move-In Checklist: The Landlord must, within 5 days of when renters take occupancy of the property, submit a written report itemizing damages to the premises existing at the time that the Tenant took possession. The report shall be deemed correct unless the Tenant objects to it in writing within five (5) days after receiving it.
Notices: Notices may be sent in electronic forms. Because of this, the Landlord's and Tenant's email addresses should both be included in the Lease Agreement.
Planned Demolition: If there is a planned demolition on the property or there is a six (6) month plan to demolish the premises and displace the Tenant, the Landlord must disclose the plans to the Tenant.
Ratio of Utilities: If the Landlord uses submetering or a certain ratio to determine the utilities, that calculation must be disclosed to the Tenants.
Pro Tip: Our Virginia Lease AUTOMATICALLY includes all state-required disclosures and language. Boy, that makes it EZ!
Other Popular Forms
We know that Landlords need other forms besides a great Residential Lease Agreement. Here are some that Pro Virginia Landlords use the most!
Virginia Rental Forms and Templates
We've got tools and forms for the entire Landlord Lifecycle. Join our community to make your Landlord Life EZ.
Lease Agreements for Neighboring States
We know that many Virginia Landlords have rental property in other states too. This means that they need more than one state-specific Lease. We've got them all!
Don't see the Lease you need? No problem, just visit our complete Library of Forms!
Create Your Virginia Lease
Customize a complete Lease Package in MINUTES
Guaranteed to comply with all Virginia Lease Laws
Review and sign entirely online with our electronic signing tool, ezSign
Back To Top ▲
Why ezLandlordForms?
#1 Rated Lease Agreement
9.3 TrustPilot Rating, with 3,384 Reviews
Flexible Billing
Choose one-time or subscription billing
State Assist
So you know you're complying with state laws
Full Support
Phone, live chat, or email... try us now!
Unlimited Access
Edit & print any of our forms with pro access
Satisfaction Guarantee
Trusted by over 2.3 million landlords & property managers