Pennsylvania Lease Agreement with ezSign
Create and Download the Pennsylvania Residential Lease & Rental Agreement printable PDF for Landlords. This state-specific Lease is customizable and includes PA laws.
Document Last Modified: 4/18/2023
Document Features
Uses Lease Builder
State-Specific
ezSign
Pro Tip: Make sure to have Applicants complete a Rental Application and Tenant Screening before giving them legal possession of your PA property!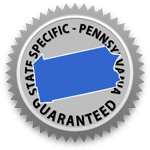 Table of Contents
Pennsylvania Lease Agreement
Your Pennsylvania Rental Lease Agreement will be controlled by Pennsylvania state laws. This means that it's vital that your Lease is state-specific and complies with all PA Rental Laws.
Our Lease Agreements are GUARANTEED TO COMPLY WITH ALL PENNSYLVANIA STATE LAWS.
Creating Your Lease is EZ
Your Lease is created and customized entirely online using our Lease Builder Wizard
You'll get user-friendly prompts that let you customize your Lease
As you build your Lease, you'll get State Assist tips to make sure you know the unique laws of the state
Any PA-required language, disclosures, addendums, or terms are automatically added to your Lease
You'll have the option to select from over 25 additional disclosures and documents to add to your Lease Package. Just click a box to add the forms you want to include - for example, a Pet Addendum, Guest Policy, or Hot Tub Addendum
Review and sign the Lease Agreement online - you'll get unlimited access to our electronic signing tool, ezSign
Once it's built and signed, it's automatically stored with our ezCloudStorage.
The Pennsylvania Lease has been Approved by Hapco & a Local Attorney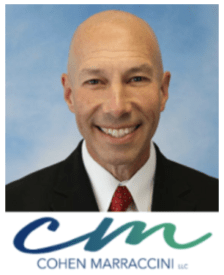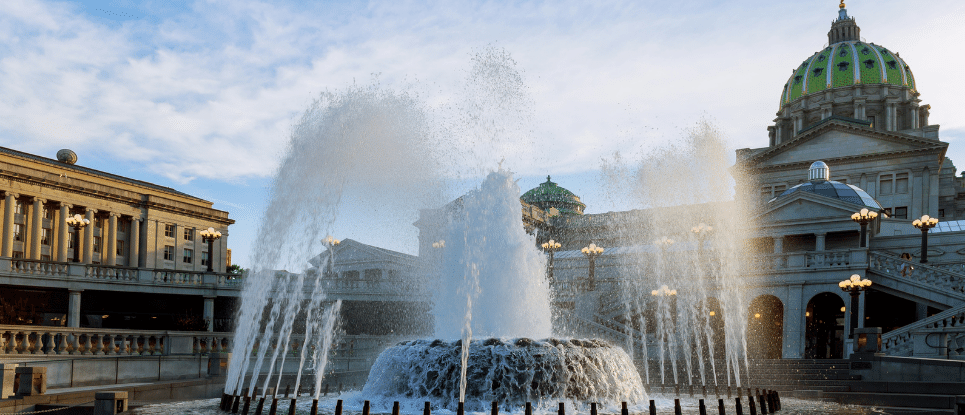 We Provide the Highest Quality Pennsylvania Lease Available Online
You won't find a better Lease Agreement online than the Pennsylvania ezProLease.
A Lease Agreement that leverages the expertise of thousands of Landlords
Recommended by Shark Tank's Barbara Corcoran
Over 3 million Leases created since 2006
Rated "excellent" 4.8 from 5,000+ reviews

Rated "excellent" 4.8 from 5,000+ reviews on
Trustpilot
Pennsylvania Landlord-Tenant Laws
Part of being a Pro Landlord means knowing your state's Landlord-Tenant Laws. Here's an overview of some laws you'll want to be familiar with.
Note: Our Pennsylvania Lease Agreement complies with all PA Landlord-Tenant Laws. All terms, disclosures, and requirements are included. This means you don't need to worry about Landlord-Tenant Laws when creating your Lease. Phew!
Category
State Law
Ending and Renewing
For the number of days to renew or not renew; there are no restrictions placed on the notice required to end a lease, other than what is specified in the written lease.

Philadelphia: To increase rent, if the lease term is for less than one year, then the notice must be given to the tenant at least 30 days before the rental increase. If the lease term is for one year or more, then the notice must be given at least 60 days before the rental increase.
Security Deposit
Landlords may not require a sum in excess of 2 months' rent for a security deposit. During the second and subsequent years of the lease, or during any renewal of the original lease, the security deposit may not exceed 1 month's rent.
Returned Payment Fee
Bad checks
As long as such a charge is specified within the lease, a service charge for a returned payment is permitted and may not exceed $50, unless the payee is charged fees in excess of $50, then the service charge shall not exceed the actual amount of the fees.
Late Fee
There is no limit placed on the amount that can be charged for a late fee, however, assessed fees should be reasonably related to the expenses the landlord incurs as a result of a late payment.
Late fees may be a flat fee, percentage, or a per day charge.
Insurance Requirements
Landlords may require tenants to obtain rental insurance, and could make the failure to do so a breach of the lease.
Addenda & Disclosures
If the leased premises was constructed prior to 1978, the landlord must provide all tenants with the Lead-Based Paint EPA Disclosure and the Lead-Based Paint EPA Pamphlet.

Philadelphia: No lessor of Targeted Housing (a pre-1978 property in which a child aged 6 or under will be living) may enter into a new lease agreement unless ALL of the following three requirements are satisfied:

1. The lessor provides the lessee with a valid certification prepared by a certified lead inspector stating that the property is either lead free or lead safe.

2. The lessee signs a copy of the above.

3. The lessor provides the lessee with a pamphlet produced by the City that describes best practices for reducing the risk of lead exposure from lead plumbing.

Philadelphia: A new ordinance requiring multi-family rental owners to provide written disclosure of their smoking policies in their leases is in effect. The disclosure must be a part of the lease and state whether smoking is prohibited in all units, permitted in all units or permitted in some specified units.
Notice to Enter
No statute, however we always recommend at least giving 24 hours notice before entering leased premises.
Landlord Requirements
Landlords MUST give new tenants the following:
A Certificate of Rental Suitability from the Department of Licenses and Inspections that confirms the landlord has obtained all of the necessary licenses and there are no outstanding property maintenance or fire code violations at the property;
A signed written statement by the landlord certifying that the unit is in suitable condition to rent; and
A copy of the "Partners For Good Housing"handbook issued by L&I. This law only applies to new tenants, not to lease renewals.
A Certificate is required each time a property is rented. Landlords who fail to get a Certificate, may be subject to fines and penalties. All landlords must also have a valid Housing Inspection License to collect rent.
Required Disclosures
Lead-Based Paint Disclosure: Pursuant to federal law, Landlords must provide renters with a Lead-Based Paint Disclosure for all properties built before 1978.
Smoking Policy (Philadelphia Lease Agreements Only): Landlords of multi-family rental units must provide the Tenant with written disclosure of all smoking policies in the Lease Agreement. (§9-805 of the Philadelphia Code).
Pro Tip: With our Pennsylvania Lease Agreement form, all required disclosures are automatically included in your Lease Package.
Philadelphia Landlord Requirements
Philadelphia Landlords must give new Occupants:
A Certificate of Rental Suitability from the Department of Licenses and Inspections (Learn more here).
A copy of the Partners for Good Housing Handbook
A Bed Bugs informational notice. In addition, if there's any ongoing bedbug remediation or has been any remediation in the past 120 days, Landlords must provide Tenants with a written description of the remediation.
Landlords of multi-family units must provide Tenants with a smoking policy in the Lease Agreement.
When increasing rent, Philadelphia Landlords have specific regulations that they must comply with:
For Lease terms of less than one year, Landlords must give at least thirty (30) days notice before a rent increase
For Lease terms of one year or more, Landlords must give at least sixty (60) days notice before increasing rent.
For Landlords with a rental property built before 1978, if a child aged six (6) or under will be living on the premises, the following requirements must be met before entering into a Lease Agreement:
The Landlord, or lessor, must provide the Tenant, or lessee, with a valid certification prepared by a certified lead inspector stating that the property is lead-free or lead-safe.
The Tenant must sign a copy of the certification
The signed copy of the certificate and the dust-wipe test results must be submitted to the Philadelphia Department of Public Health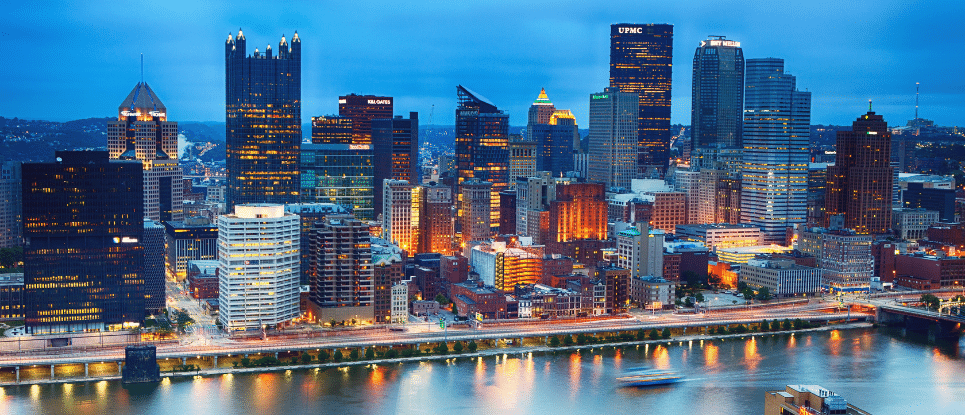 Frequently Asked Questions (FAQs)
Does a Lease Agreement need to be notarized in Pennsylvania?
No, Pennsylvania Lease Agreements do not need to be notarized. As long as the PA Rental Agreement is signed by both the Landlord and Tenant, it's considered fully executed and legally binding.
How long do Landlords have to return security deposits in Pennsylvania?
Security deposits must be returned to Pennsylvania Tenants within 30 days of the Lease termination or the Tenant handing over the rental property to the Landlord. Landlords must also provide Tenants with an itemized list of any deductions from the security deposit.
Do I need a state-specific Lease in Pennsylvania?
Yes. PA laws control, so you need to make sure that your Lease Agreement complies with all state Landlord-Tenant laws. A basic, fillable Lease form will not give you the protection you need.

There are plenty of generic and blank Leases available, for example, the one offered by the Pennsylvania Association of Realtors. However, they don't give you or your investment the same protection that comes with a comprehensive, customizable, and state-specific Lease. So skip the standard Lease form and invest in the best Lease available.
Can a Landlord not renew a Lease in PA?
Yes. The PA Lease Agreement controls when it comes to ending and renewing Leases. If a Landlord chooses not to renew a Lease, the Landlord must simply give Tenants adequate notice as required in the Rental Contract.
What's the difference between a Pennsylvania Commercial Lease Agreement and a PA Residential Lease Agreement?
Both PA Commercial Lease Agreements and Pennsylvania Residential Lease Agreements are contracts that provide the terms under which a Tenant rents real estate from a Landlord. The difference is the type of property — a Commercial Lease Agreement is for properties used for a business while Residential Agreements are for rentals that a Tenant lives in.

There are different types of Residential Lease Agreements including fixed-term contracts, month-to-month rental agreements, and short-term or vacation contracts.
Other Popular Forms
We have all the forms you need for every phase of your Landlording journey. Here are a few of the most popular Pennsylvania forms!
Pennsylvania State Specific Forms
Want access to all of our forms and tools? Check out our Pro Plans!
Lease Agreements for Nearby States
Features Pennsylvania Landlords Love!
Create Document
Whether you're renting a single-family home, apartment, duplex, or condo, we make it EZ for PA Landlords to create a great Lease. Build yours today!
Back To Top ▲
Why ezLandlordForms?
#1 Rated Lease Agreement
9.3 TrustPilot Rating, with 3,384 Reviews
Flexible Billing
Choose one-time or subscription billing
State Assist
So you know you're complying with state laws
Full Support
Phone, live chat, or email... try us now!
Unlimited Access
Edit & print any of our forms with pro access
Satisfaction Guarantee
Trusted by over 2.3 million landlords & property managers