Connecticut Lease Agreement with ezSign
Create and Download the Connecticut Residential Lease & Rental Agreement printable PDF for Landlords. This state-specific Lease is customizable and includes CT laws.
Document Last Modified: 3/28/2023
Document Features
Uses Lease Builder
State-Specific
ezSign
Pro Tip: Before signing a Lease Agreement, always screen Tenants. Thorough Tenant Screening starts with a rental application and includes a ResidentScore, credit report, criminal history background report, and eviction history report.
Trusted by Landlords for Over 15 Years
You won't find a better online Lease Agreement. Or one that's EZier to create, use and sign.
No wonder thousands of Landlords have used our Lease for over 15 years!
Over 3 million Leases created since 2006
Rated "excellent" 4.8 from 5,000+ reviews
Recommended by Shark Tank's Barbara Corcoran


Rated "excellent" 4.8 from 5,000+ reviews on Trustpilot
Watch Our Videos
▶ This is Why a Lease is so Important
▶ How to ezSign your Lease Agreement
Video to Share with Tenants
Not sure you're ready to commit? You can start by building our Free Lease. If you want to convert to the Connecticut Lease later on you can or you can just stick with our 100% free Rental Contract!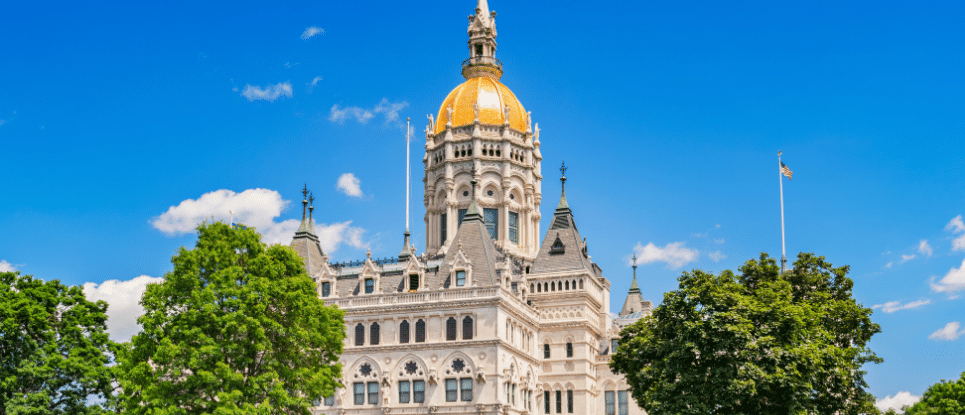 Table of Contents
Connecticut Residential Lease Agreement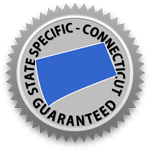 If you rent residential real estate in Connecticut, you need a Lease Agreement that complies with all Connecticut Lease laws. Our Lease is EZ to create and guaranteed to comply with all CT Lease Laws
Here's how the process works:
Follow user-friendly prompts to customize your Lease Agreement
As you do, get State Assist tips to help point out important state Lease laws.
All state-required forms, language, and documents are automatically added to your Lease Package
You can add any additional documents or disclosures you want with just a click of a button, for example, a Pet Addendum,, Hurricane Addendum or Guest Policy.
Once your Lease Agreement is completed, you can review and sign it online using our electronic signing tool, ezSign.
Landlord-Tenant Laws
Our Connecticut Lease Agreement
Category
State Law
Ending and Renewing
At least 30 days' notice is required to end or renew a Lease term in Connecticut.
Security Deposit
For persons 62 years or older, the security deposit shall not exceed 1 month's rent.

For persons 62 years or younger, the security deposit shall not exceed 2 month's rent.

Tenants are entitled to interest for all months on which rent is paid on time. Landlords must pay Tenants interest on security deposits of at least the average commercial bank's savings deposit rate as annually determined and published by the Banking Commissioner.

Interest must be paid annually on the anniversary date of a tenancy either directly to Tenants or as a credit towards the next month's rent.

Please Note: Landlords who fail to pay interest on the security deposit may be sued or subject to a fine.

Landlords must return the balance of the security deposit within 30 days of Lease termination, plus any unpaid interest and if applicable a list of damages that the Landlord has deducted.

It's not required to specify in the Lease the maximum number of days to return the security deposit. This is optional.
Returned Payment Fee
A returned payment fee must not exceed $20 and must be specified within the Lease.
Late Fee
Landlords may impose a late fee after a 9-day grace period from the date rent is due. Please Note: It's important to change the default number in the field where it states - The Tenant is charged a late fee after "5" (default number) days to "9" days.

A late charge on a periodic payment that is delinquent for ten days or more MUST BE specified in the Lease and may not exceed the lesser of $10 or 5% of the unpaid portion of the late periodic payment
Insurance Requirements
Landlords may require Tenants to obtain rental insurance.
Notice to Enter
The Landlord shall give the Tenant reasonable written or oral notice of his intent to enter and may enter only at reasonable times, except in case of emergency.
Landlord Requirements
Rent Payment: No Landlord of residential real property shall require electronic funds transfer as the exclusive form of payment of rent or a security deposit.

ALL dwellings MUST be equipped with smoke detection and warning equipment.

This includes carbon monoxide detection and warning equipment unless they do not contain a fuel-burning appliance, fireplace, or attached garage. Building owners must install the equipment on each level of a building.
Contact your local housing or zoning office to be sure your rental property complies with city and county requirements for inspections, rent control, occupancy limits, property codes, and zoning. Many cities and counties require inspections and registrations and have specific maintenance regulations.
Required Disclosures
Good news! All Connecticut-required disclosures are automatically included in our Connecticut Lease Agreement!
Common Interest Community Disclosure: If your rental unit is located in a common-interest community, the following disclosure must be attached.
Landlord Identity: The owner or agent is required to identify themselves in the Lease Agreement and provide an address where legal notices can be sent.
Landlord-Tenant Guide:This resource that outlines Tenant and Landlord rights and responsibilities should be provided to every Tenant in order to ensure that they know all state Lease laws.
Lead-Based Paint Disclosure:Pursuant to federal law, if a property was built before 1978, the occupants must be provided with a lead-based paint disclosure.
Have other disclosures you'd like to include? You can select from over 20 additional documents and disclosures that can be added to your Lease Package with just a click of a button. For example, a Pet Addendum, Guest Policy, Tenant Welcome Letter, or Shared-Utilities Disclosure.
Pro Tip: The more thorough your Lease Package is, the better! Adding additional documents to address your rental unit's unique needs will help to set Tenants up for success and make sure that your property is well taken care of.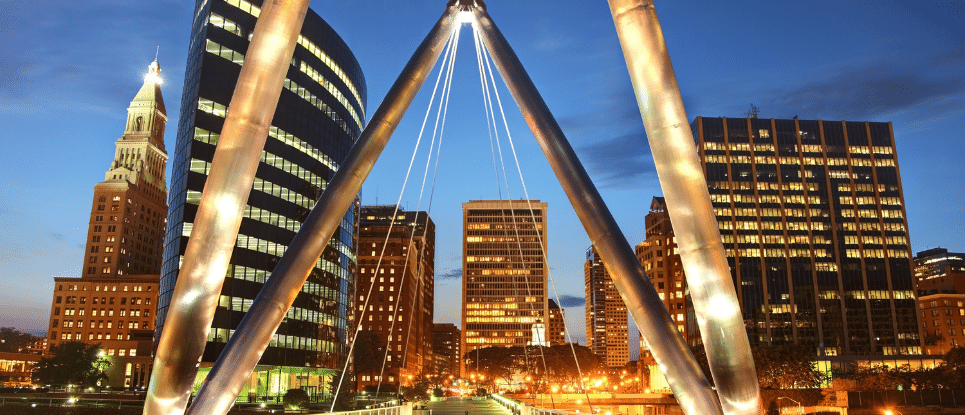 Frequently Asked Questions
Does a Lease need to be notarized in Connecticut?
No, Connecticut Lease Agreements do not need to be notarized. The Lease is legally binding and fully enforceable as long as it's signed by both parties. The Landlord, or lessor, and Tenant, or lessee, can choose to have the Lease notarized, but they don't have to.
What is the standard Lease term in Connecticut?
The standard Lease term is one year (12 months). While that's the most common Lease term, longer and shorter terms are acceptable as long as both parties agree and it's stated in the Lease Agreement. We offer month-to-month Lease Agreements, short-term Rental Contracts,and Vacation Rental Agreements. Plus, when you customize your Lease Agreement in our Lease builder, you can enter the Lease term that you need.
Who needs a Lease Agreement in Connecticut?
Anyone who Leases residential real estate needs a Lease Agreement in place before handing over legal possession to Tenants. This is true whether you own an apartment building, condo, single-family home or duplex. Should any problems arise with the Tenants, it's the Lease Agreement that will protect the Landlord
A simple, generic Lease Agreement is better than nothing. That said, a basic Lease form or a Word template will not provide Landlords with complete protection, especially if your Tenants break the Lease. Instead, it's important to have a state-specific Lease Agreement. You can get a blank, fillable Lease form like the one offered by the Connecticut Association of Realtors. However, this won't be customized to your property or its needs.
To make sure you and your property are protected, it's smart to use a customizable, state-specific Lease Agreement. This is the best way to reduce the likelihood of bad rental outcomes and to ensure that you're protected if any Lease violations do arise.
How should I store my Connecticut Lease?
Once your Connecticut Lease Agreement is completed, it is automatically stored securely on the cloud using our ezCloudStorage. In addition, it's EZ to download as a PDF, and it's printable. This means Landlords can save a hard copy, save a copy on their computer, and/or save a copy in the cloud. It doesn't matter too much how you decide to save your Lease, as long as it's secure and accessible.
Pro Tip: Keep your Lease accessible and refer to it often. The best Lease is one that you actually use - not one that both parties sign and never refer to again!
Connecticut Rental Forms and Templates
The Lease Agreement is just the first of many forms that Landlords need. That's why we offer forms for the entire Landlord Lifecycle
Need another form? We have over 400 more!
Other State Lease Agreement
Need another state? We've got them all!
Create Connecticut Lease
Ready to create your Connecticut Lease Agreement?
It only takes about 15 minutes to create a customized state-specific Lease Agreement that is guaranteed to comply with all Connecticut Lease laws!
Back To Top ▲
Why ezLandlordForms?
#1 Rated Lease Agreement
9.3 TrustPilot Rating, with 3,384 Reviews
Flexible Billing
Choose one-time or subscription billing
State Assist
So you know you're complying with state laws
Full Support
Phone, live chat, or email... try us now!
Unlimited Access
Edit & print any of our forms with pro access
Satisfaction Guarantee
Trusted by over 2.3 million landlords & property managers