Michigan Lease Agreement with ezSign
Create and Download the Michigan Residential Lease & Rental Agreement printable PDF for Landlords. This state-specific Lease is customizable and includes MI laws.
Document Last Modified: 3/27/2023
Document Features
Uses Lease Builder
State-Specific
ezSign
The Best Online Lease Agreement. Period.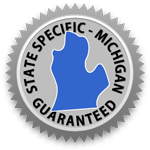 You won't find a better online Lease Agreement. Or one that's EZier to create, use and understand. We love our Lease and so do Pro Landlords!
Over 3 million Leases created since 2006
Rated "excellent" 4.8 from 5,000+ reviews
Recommended by Shark Tank's Barbara Corcoran

Rated "excellent" 4.8 from 5,000+ reviews on
Trustpilot
Watch Our Videos
▶ This is Why a Lease is so Important
▶ How to ezSign your Lease Agreement
Video to Share with Tenants
Ready to get started? Still not sure? Pro Tip: You can always start with our Free Lease and upgrade later!
Start By Building a Free Lease
Ready to Join Our Community of Pro Landlords?
Get the most out of your investment properties. Save time. Avoid headaches. Win-win-win.
Table of Contents
Michigan Residential Lease Agreement
If you rent property in Michigan, your Lease Agreement needs to comply with all Michigan Lease Laws. This is what it means for a Lease to be STATE SPECIFIC.
In addition to being state-specific, your Lease needs to cover all terms and policies related to your rental property. Think of it this way, the more thorough the Rental Contract, the more protection the Landlord has.
Here's why Landlords love our Michigan Lease so much:
It's EZ to create online in minutes by following simple, user-friendly prompts.
All Michigan-required language, terms, and disclosures are automatically included.
You'll get State Assist tips to highlight key state laws.
You can choose from over 25 customizable addendums and disclosures to create a complete Lease Package.
You and Tenants can review and sign online using our electronic signing tool, ezSign.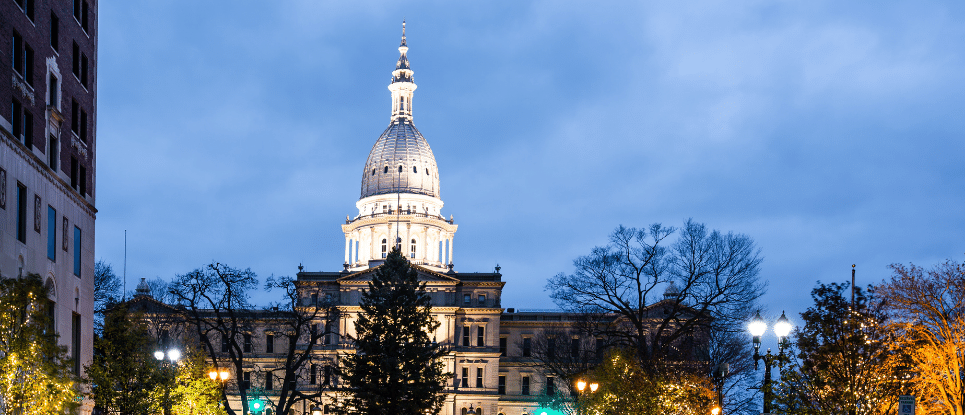 MI Landlord-Tenant Laws
Our MI Lease Agreement complies with all state Lease Laws, so you don't need to worry about these as you build your Lease.
However, it's important to be familiar with key laws when managing your rental properties. Here are a few Pro Landlords are familiar with!
Pro Tip: In addition to including all state-required language and terms, our State Assist will point out important Michigan laws as you build your Lease!
Category
State Law
Ending and Renewing
Michigan Law
A Fixed-Term Lease automatically terminates at the end of the stated Lease term unless otherwise specified.

A Periodic Lease is automatically renewed at the end of each rental period (month-to-month or week-to-week, depending on how often rent must be paid) unless written notice is provided that is equal to the amount of time of one rental period (one month, one week, etc.). In certain circumstances, senior citizens and persons incapable of living independently, who have lived in the rental unit for more than 13 months, may terminate the lease with 60 days' written notice.
Security Deposit Michigan Law
(1) The Lease or Landlord may not require more than one and a half months' rent for a security deposit.
(2) If the Lease or Landlord requires a security deposit, the Landlord MUST provide the Tenant with two copies of an inventory checklist before or when the Tenant moves into the rental.
(3) The inventory checklist MUST have the following written notice on it, "You are also entitled to request and receive a copy of the last termination inventory checklist which shows what claims were chargeable to the last prior tenants"
(4) The Lease, or another written document, provided by the Landlord within 14 days from when the Tenant takes possession of the rental, MUST state the name and address of the financial institution (bank) that is holding the Tenant's security deposit, or an address to send written mail to the Landlord.
Returned Payment Fee Michigan Law
Returned Check fee may not exceed $25 if paid within 7 days, excluding weekends & holidays, after a notice was mailed. If not paid as requested above, but within 30 days after the notice was mailed, the service fee is $35. Mich. Comp. Laws § 600.2952
Late Fee Michigan Law
Landlords may assess reasonable late fees when the rent is past due.
Insurance Requirements Michigan Law
Landlords may require renters to obtain rental insurance.
Notice to Enter Michigan Law
No statute; however, we recommend at least giving 24 hours' notice before entering the leased premises.
Landlord Requirements Michigan Law
Per 2017 legislation, Landlords may prohibit the smoking or cultivation of marijuana for medical use on the leased premises, so long as the prohibition against smoking or cultivating marijuana is in the written Lease.
Ready to build a great Michigan Lease in just a few minutes that complies with all Michigan Lease laws?
Required Disclosures
Don't worry - all required disclosures are automatically included in your Lease Agreement!
But here's an overview to make it EZ for all Landlords to be Pro Landlords.
Domestic Violence Victims: Pursuant to Michigan law, the Landlord must include the following language in the Lease Agreement, have it visible in the property, or deliver it to the Tenant.
NOTICE: A tenant who has a reasonable apprehension of present danger to him or her or his or her child from domestic violence, sexual assault, or stalking may have special statutory rights to seek a release of rental obligation under MCL 554.601b.
Michigan Walkthrough Checklist: A checklist including the condition of the property must be completed and returned to the Landlord within seven days of taking occupancy when a security deposit is required.
Lead-Based Paint Disclosure: Pursuant to federal law, Landlords must provide a lead-based paint disclosure for all properties built before 1978.
Notice Information: The Landlord must provide in the Lease Agreement an address where the Tenant can send legal notices.
Truth in Lending Act: All Rental Contracts must contain the following language in 12-point font and no less than 1/4 inch in height.
NOTICE: Michigan law establishes rights and obligations for parties to rental agreements. This agreement is required to comply with the Truth in Renting Act. If you have a question about the interpretation or legality of a provision of this agreement, you may want to seek assistance from a lawyer or other qualified person.
Security Deposit Receipt: Whenever a security deposit is collected, the Landlord must provide the Tenant with a receipt that includes the financial institution where the funds are located. Additionally, the following must be stated in the receipt, in at least 12-point font which must be at least 4 points larger than the rest of the document, and in bold lettering.
NOTICE: You must notify your landlord in writing within 4 days after you move of a forwarding address where you can be reached and where you will receive mail; otherwise your landlord shall be relieved of sending you an itemized list of damages and the penalties adherent to that failure.
Pro Tip: No need to worry about whether you've included all required disclosures. Our Michigan Lease Agreement automatically includes all required language, addendums, and disclosures. It's that EZ.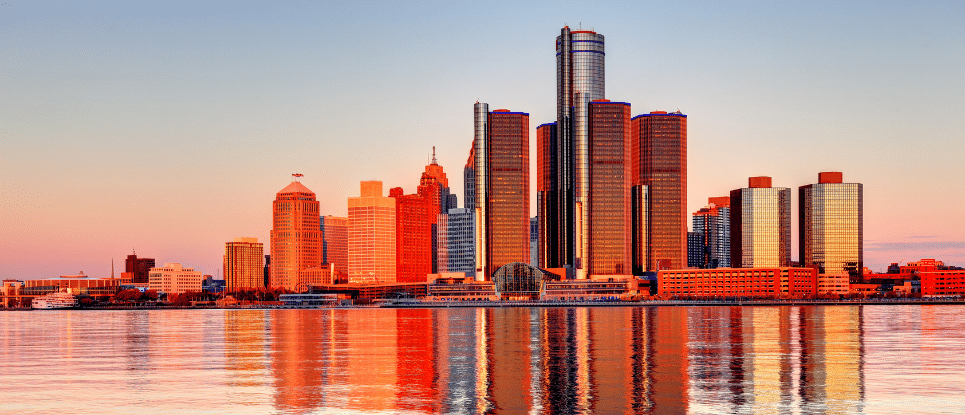 Frequently Asked Questions (FAQs)
Do Leases need to be notarized in Michigan?
No. Michigan Lease Agreements do not need to be notarized. The Rental Contract is legally binding as long as it's signed by both the Landlord, or the lessor, and the Tenant, or the lessee.
How do you write a Lease Agreement?
The key to writing a Lease Agreement is including all necessary information. This means the names of all occupants, the name and contact information for the Landlord, the Lease term, the rent amount, late fee policies, any property rules or requirements, state-required language or disclosures, and necessary addendums - for example, a Pet Addendum or Guest Policy Addendum.
Collecting the information, complying with state laws, and including all rules and policies is not easy. That's why it can be risky to write your own Lease Agreement. There are some generic, basic Lease Agreements available online - for example, the one offered by the Michigan Association of Realtors. Additionally, there are fillable and blank Lease forms that Landlords can use.
But here's what you should keep in mind when writing a Lease Contract: the Lease is what protects Landlords and their properties should any issues arise. Because of this, it's important to always have a thorough Lease Agreement that will provide you with maximum protection.
Pro Tip: Not sure where to start when it comes to creating a Michigan Lease? We've got you covered. Use our Lease Builder to create a GREAT lease in MINUTES.
How much notice does a Landlord have to give a Tenant to move out in Michigan?
A fixed-term Lease will automatically terminate at the end of the Lease term unless otherwise stated. This means that no notice is required as long as the Lease provides a clear end date and there are no other renewal requirements stated in the Lease.
A periodic Lease will automatically renew unless notice is given that is equal to the amount of the Lease term. For example, in a month-to-month Lease, Landlords must give one month's notice to end the Lease Agreement.
What is the standard Lease term in Michigan?
The standard Lease term in Michigan is one (1) year. However, the term can be longer or shorter as long as it's specified in the Lease Agreement. Fixed-term, month-to-month, short-term, and vacation rental agreements can all be used.
Who needs a Lease Agreement?
Anyone who rents residential real estate needs a Lease Agreement. This is true whether it's an apartment, duplex, condo, or single-family home. It's also true whether you have one rental property or multiple rental units.
The Lease provides the Tenant with vital terms, rules and policies. Plus, it's what protects the Landlord and the Landlord's investment. You should never hand over the keys to a rental property before fully executing a Lease Agreement.
Pro Tip: To make sure you're fully protected, always Screen Tenants before signing a Lease Agreement!
Other Popular Forms
Landlords need more than just a great Lease to manage their Rental Properties! Here are other forms you might need:
Michigan Rental Forms and Templates
Other Lease Agreements Michigan Landlords Need
If you have rental properties in multiple states, you need multiple state-specific Leases. But don't worry, we've got them all!
Don't see the Lease you need? Visit our forms library to find a Lease for all 50 states PLUS over 450 Landlord forms!
Create Your Document
Create and customize a complete Michigan Lease Package online in minutes!
Guaranteed to comply with Michigan Lease Laws
EZ to build, EZ to understand, EZ to sign
Automatically stored with ezCloudStorage and EZ to print or download
Want to Join our Community of Pro Landlords?
Back To Top ▲
Why ezLandlordForms?
#1 Rated Lease Agreement
9.3 TrustPilot Rating, with 3,384 Reviews
Flexible Billing
Choose one-time or subscription billing
State Assist
So you know you're complying with state laws
Full Support
Phone, live chat, or email... try us now!
Unlimited Access
Edit & print any of our forms with pro access
Satisfaction Guarantee
Trusted by over 2.3 million landlords & property managers