Wyoming Lease Agreement with ezSign
Create & download the Wyoming Residential Lease & Rental Agreement printable PDF for Landlords. This state-specific Lease is customizable & includes Wyoming law.
Document Last Modified: 3/28/2023
Document Features
Uses Lease Builder
State-Specific
ezSign
The EZ Way to Create a Great Lease
It only takes about 15 minutes to create a complete Lease Package that is GUARANTEED to comply with all Wyoming Lease laws.
Over 3 million Leases created since 2006
Rated "excellent" 4.8 from 5,000+ reviews
Recommended by Shark Tank's Barbara Corcoran


Rated "excellent" 4.8 from 5,000+ reviews on Trustpilot
Watch Our Videos
▶ This is Why a Lease is so Important
▶ How to ezSign your Lease Agreement
Video to Share with Tenants
Start Your Lease or Become a Pro Member to get access to our Lease Agreement, entire library of forms, ezSign, and ezCloudStorage.
Table of Contents
Wyoming Residential Lease Agreement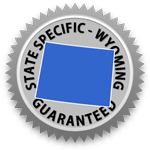 Wyoming Landlords need a Lease Agreement that complies with all Wyoming Lease Laws and can be customized to their property.
Our Lease checks both of those boxes and is EZ to create and customize entirely online in MINUTES. Here's how
Follow user-friendly prompts to customize your Lease online.
As you do, you'll get State Assist tips to highlight important Wyoming laws.
All Wyoming-required terms, clauses, and disclosures are automatically added to your Lease Package.
Add additional documents and disclosures with just the click of a button.
Review and sign your Lease online using our electronic signing tool, ezSign.
Your signed Lease is automatically stored securely on the cloud with our ezCloudStorage.
EZ as that.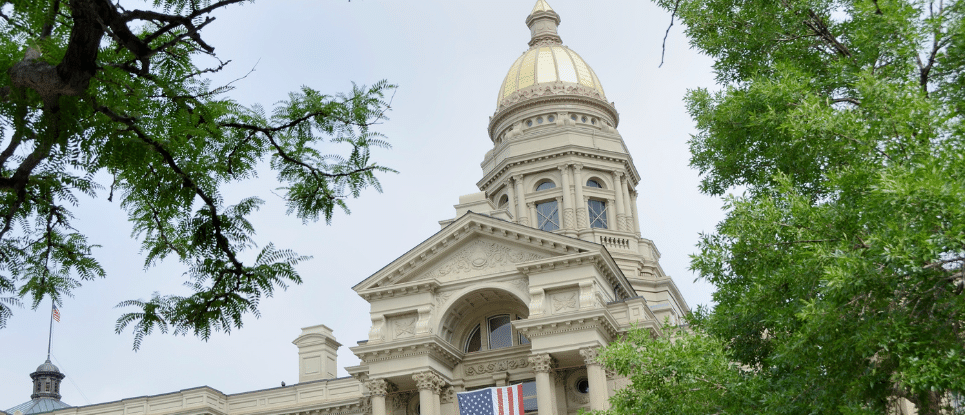 Landlord-Tenant Laws
Our Wyoming Lease Agreement is guaranteed to comply with all Wyoming Lease Laws. Even so, we know that Landlords need to be familiar with state Lease laws when managing their rental units.
Category
State Law
Ending and Renewing
Fixed-Term Lease: Ordinarily expires by its own terms without written notice from either party. This type of Lease cannot be terminated at the option of just one of the parties unless there is a provision to this effect within the Rental Contract.

Periodic Tenancy: Advance notice of termination by the Landlord or Tenant, as the case may be, is required to terminate a periodic tenancy. The amount of notice required is usually determined by the period of the tenancy itself. The notice must be 1 full rental period, and the termination date must coincide with the beginning of a new period. Therefore, a month-to-month lease would require 30 days' notice.
Security Deposit
There are no statutory limits placed on the amount of the security deposit charged to the Tenant so long as it is reasonable. Any Rental Agreement shall state whether any portion of a deposit is nonrefundable and written notice of this fact shall be provided to the Tenant at the time the deposit is taken.
Returned Payment Fee
Any person who issues a check which has been dishonored for any reason must pay to the holder of the check the amount of the check and a collection fee not to exceed $30.

Please Note: Any person who fails to pay the amount of the check and the collection fee within 30 days following the date of the written demand, is liable to the holder of the check for 3 times the amount of the check, but in no case less than $100, a collection fee of $30, and court costs.
Late Fee
There is no statutory limit on late charges, however, assessed fees should be reasonably related to the expenses the Landlord incurs as a result of the late payment.
Insurance Requirements
The Landlord may require the Tenant to obtain an insurance policy for their personal belongings.
Notice to Enter
No Statute
Landlord Requirements
No additional requirements
Contact your local housing or zoning office to be sure your rental property complies with city and county requirements for inspections, rent control, occupancy limits, property codes, and zoning. Many cities and counties require inspections or registrations and have specific maintenance regulations.
Required Disclosures
Lead-Based Paint Disclosure & Pamphlet: Pursuant to federal law, if a unit was built before 1978, occupants must be provided with a lead-based paint disclosure and lead-based paint pamphlet.
Non-refundable Fees: If any portion of the security deposit or other such fees is non-refundable, this must be specifically stated in the Lease Agreement.
We automatically include these required disclosures in our Wyoming Lease Agreement. You can also add any additional documents or disclosures that you want to personalize your Lease Package. We have over 25 for Landlords to choose from!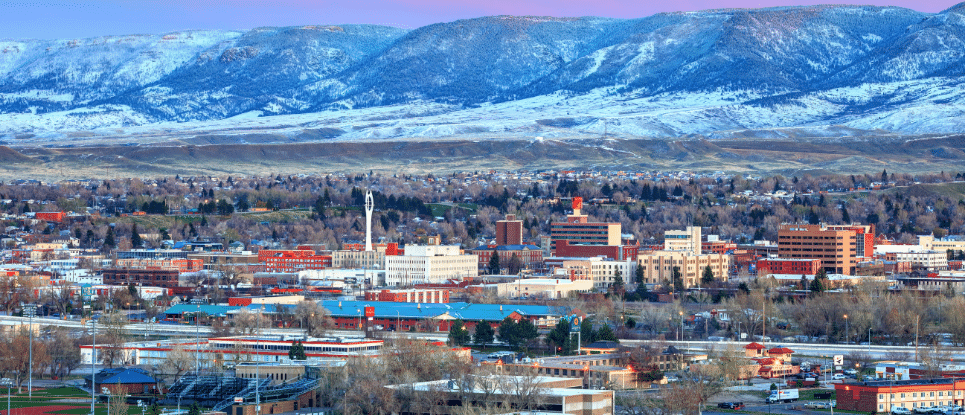 Frequently Asked Questions (FAQs)
Does a Wyoming Lease Agreement need to be notarized?
No, Wyoming Lease Agreements do not need to be notarized. As long as they're signed by both parties, the Lease is considered fully executed and legally binding.
Can Wyoming Landlords write their own Tenancy Agreement?
In theory, yes, you can write your own Lease Agreement, but it's not a good idea unless you have experience doing so and are an expert in Wyoming Lease laws.
The Lease is the most important form that Landlords use, as it's what protects the Landlord, or lessor, if issues arise with a Tenant. Because of this, it's vital that you have a comprehensive Lease that covers all terms of your rental relationship. Everyone who Leases real estate needs a solid Lease Agreement. This is true whether you're renting an apartment, single-family home, condo, or duplex. A generic or simple Lease form can leave Landlords exposed and without the protection they need.
Because of this, it's best to avoid writing your own Lease AND to avoid blank, fillable Lease templates that can't be customized to your property or local laws.
Do I need a state-specific Lease in Wyoming?
Yes, your Wyoming Lease Agreement is controlled by Wyoming state laws. Because of this, it's important to have a state-specific Lease that includes all required terms, language, and disclosures. There are some basic Wyoming Lease templates available - for example, the one
offered by the Wyoming Association of Realtors - but these can't be customized to your property.
To make sure you're fully protected, it's best to have a customizable, state-specific Lease Agreement in place before handing over possession of your rental unit.
What is the standard Lease term in Wyoming?
The standard Lease term in Wyoming is one year (12 months). However, longer and shorter terms are accepted as long as they're clearly stated in the Lease Agreement.
We make it EZ to create the Lease you need by offering short-term and long-term Lease Agreements, including a Month-to-Month Lease Agreement, Vacation Rental Agreement, and Residential Lease Agreement.
How should I store my Lease Agreement?
It's important that your Lease Agreement is stored securely AND easily accessible so you can refer to it early and often throughout the tenancy. Our Wyoming Leases are automatically stored securely on the web once they're signed. In addition, they're EZ to print or download as a PDF.
Every Landlord has their own preferences and systems, so we like to offer choices. Any of these methods of storage work fine, just make sure that you have the Lease stored somewhere that it's secure and in a place where you can easily access it.
Other Popular Forms
We know that the Lease is just one of many important forms that Landlords need. That's why we have over 400 property management forms covering every phase of the Landlord lifecycle.
Pro Tip: Good Tenant Screening is the best way to avoid bad rental outcomes. Our Tenant Screening service starts with the Rental Application and includes a credit report, ResidentScore, criminal history background report, and eviction history report. View sample reports or start your screening here.
Screen Now, Avoid Tenant Nightmares Later
Wyoming Rental Forms & Templates
Wyoming Notice to Quit for Breach of Lease: Use this Notice for Lease violations other than nonpayment of rent. It gives Tenants 3 days to cure the Lease violation or face eviction. This is a necessary first step in the eviction process.
Wyoming Notice to Quit for Nonpayment of Rent: Use this Notice when Tenants have not paid rent. It gives Tenants 3 days to pay rent or face eviction. This is a necessary first step in the eviction process.
Need another form? We've got over 400 more!
Other State Lease Agreements
If you have rental properties in multiple states, you need a state-specific Lease Agreement for each one. Don't worry, we've got them all!
Need another state's Lease Agreement? We've got them all!
Create Wyoming Lease Agreement
Ready to create your Wyoming Lease?
EZ to create and customize entirely online.
Guaranteed to comply with all Wyoming Lease laws.
Includes access to electronic signing and storage.
Back To Top ▲
Why ezLandlordForms?
#1 Rated Lease Agreement
9.3 TrustPilot Rating, with 3,384 Reviews
Flexible Billing
Choose one-time or subscription billing
State Assist
So you know you're complying with state laws
Full Support
Phone, live chat, or email... try us now!
Unlimited Access
Edit & print any of our forms with pro access
Satisfaction Guarantee
Trusted by over 2.3 million landlords & property managers