Arizona Lease Agreement with ezSign
Create and Download the Arizona Residential Lease & Rental Agreement printable PDF for Landlords. This state-specific Lease is customizable and includes AZ laws.
Document Last Modified: 10/10/2023
Document Features
Uses Lease Builder
State-Specific
ezSign
Pro Tip: Never hand over possession of your property before properly screening Tenants. Tenant Screening is THE BEST way to avoid Landlord nightmares
Screen Now, Avoid Headaches Later.
We Offer the Best Online Lease Available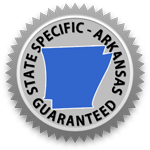 Over 3 million Leases created since 2006
Rated "excellent" 4.8 from 5,000+ reviews
Recommended by Shark Tank's Barbara Corcoran


Rated "excellent" 4.8 from 5,000+ reviews on Trustpilot
Watch Our Videos
▶ This is Why a Lease is so Important
▶ How to ezSign your Lease Agreement
Video to Share with Tenants
Join our Community of Pro Landlords.
Create a Free Account or Become a Pro Member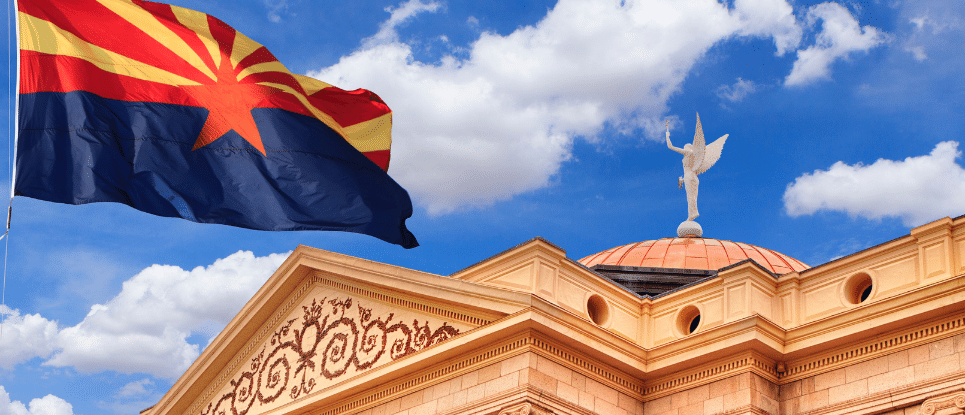 Table of Contents
Arizona Residential Lease Agreement
If you Lease property in Arizona, you need a Lease Agreement that complies with all state Lease Laws. We guarantee that our AZ Lease complies with all Arizona laws!
Here's how the Lease-building process works:
Follow user-friendly prompts to customize your Lease Agreement.
Get State Assist tips as you create your Lease to highlight important laws. Note: all required terms, clauses, and disclosures are automatically added to your Lease Contract.
Select additional addendums or disclosures with the click of a box. We have over 25 addendums and disclosures you can pick from to customize your Lease Package, including a Pet Addendum, Smoke-Free Property Addendum, and Guest Policy Addendum.
You and your Tenants can review and sign the Lease online with our electronic signing tool, ezSign.
Once signed, your Lease is automatically stored securely with our ezCloudStorage. It's also EZ to print or download as a PDF.
The whole process takes less than 15 minutes and our user-friendly system makes it EZ.
Pro Tip: Before signing a Lease Agreement, make sure you screen your new Tenant to avoid bad rental outcomes.
Landlord-Tenant Laws
When you build an Arizona Lease Agreement, Arizona required terms and disclosures are AUTOMATICALLY included in your Lease. This means you don't need to worry about knowing all state laws.
But, we know Pro Landlords need to be familiar with state Lease laws when managing their properties, so here's an overview of the key ones.
Category
State Law

Ending and Renewing

Week-to-Week - when ending a week-to-week Lease, notice must be given to the Tenant at least 10 days prior to the termination date. Month-to-Month when ending a month-to-month Lease, notice must be given in writing thirty days prior to the termination date. Year-to-Year - the Tenancy ends at the end of the year unless otherwise stated in the Lease.

Fixed Term - Unless otherwise specified in the Lease, the Tenancy ends at the end of the term and the Tenant must surrender possession.

Security Deposit

The security deposit must not exceed one and one-half month's rent.

Returned Payment Fee

Dishonored checks: The service fee should not exceed twenty-five dollars plus any actual charges assessed.

Late Fee

Maximum: No limits but late fees must be reasonable.

Insurance Requirements

Landlords may require Tenants to obtain rental insurance.

Notice to Enter

Landlords must give at least 48 hours' notice before entering for non-emergent reasons.

Landlord Requirements

Owners of residential rental property in Arizona must file with the county assessor of the county in which the property is located and update the information within ten days of any change. Failure to do so can result in substantial penalties.

Out-of-State Landlords must have an in-State statutory agent who shall be available to receive notices and legal service of process on behalf of the owner.

Landlords must tender and deliver a signed copy of the Rental Agreement to the Tenant and the Tenant must sign and deliver to the Landlord one fully executed copy of such Rental Agreement within a reasonable time after the agreement is executed.
Contact your local housing or zoning office to be sure your rental property complies with city and county requirements for inspections, rent control, occupancy limits, property codes, and zoning. Many cities and counties require inspections and registrations and have specific maintenance regulations.
Pro Tip: With our electronic signing tool, we make it EZ for Landlords and Tenants to sign the Lease. The whole process can be done on a smartphone!
Required Disclosures
Arizona has a number of required disclosures. These are things that must be included in the Lease Agreement or attached to the Lease as an Addendum.
Note: All required disclosures are automatically included in our Lease Agreement, but here's an overview to help you become familiar with your state's Lease Laws.
Arizona Residential Landlord and Tenant Act: Landlords must provide Tenants with a copy of the AZ Residential Landlord and Tenant Act at the time the Lease Agreement is signed.
Bed Bug Disclosure: Landlords must provide Tenants with "educational materials" about how bed bugs spread and how to deal with bedbugs.
Lead-Based Paint Disclosure: Federal law requires that Landlords of properties built before 1978 provide Tenants with a Lead-Based Paint Disclosure.
Move-In/Move-Out Checklist: All Lease Agreements must have an attached move-in checklist. It's up to the Tenant whether or not they complete this checklist. At move-out, the Landlord will perform an inspection after first giving the Tenant written notice of the move-out date.
Notice of Person Managing the Property: In the Lease Agreement, the Landlord must disclose the person(s) managing the property and give contact information for any legal notices.
Arizona Residential Pool Safety Notice: If the rental property has access to a pool, the Landlord must provide the Tenant with a Pool Safety Notice.
Shared Utility Disclosure: If the Landlord bills the Tenant based on a shared meter, the calculation for how the Tenant will be charged must be in the Rental Contract. Landlords may charge an administrative fee to reimburse themselves for any administrative costs for calculating and paying the utility.
Business Pass-Through Tax: If the business pass-through tax changes in the area, the Landlord may increase the rent to cover the increase as long as this option is stated in the Lease and the Tenant is given thirty (30) days' notice.
Pro Tip: No need to stress about including these required disclosures. When you build our Arizona Lease, all required disclosures are automatically included. EZ as that.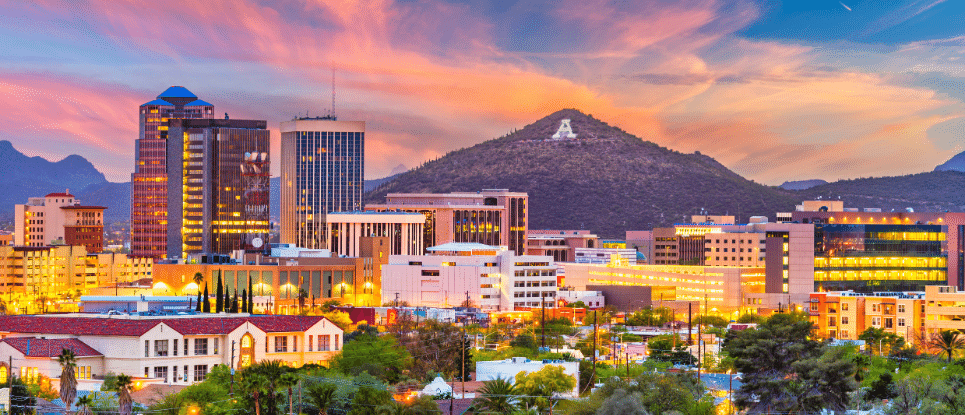 Frequently Asked Questions (FAQs)
How long can a Residential Lease be in Arizona?
The standard Lease period for residential Leases in Arizona is one year. However, Leases can be longer if the Lease term is specified in writing in the Rental Contract.
In addition, Leases can be shorter. For example, Month-to-month Leases, short-term Rental Contracts, and Vacation Lease Agreements are all acceptable.
Do you have to give 30 days' notice on a month-to-month Lease in Arizona?
Yes. For month-to-month Leases, the Landlord or Tenant must give thirty (30) days' notice to end the Lease term.
What are the Arizona Landlord-Tenant laws?
The state of Arizona provides specific guidelines for a number of things including renewal, security deposits, late fees, and notice to enter. All Arizona Lease laws can be found in the Arizona Residential Landlord and Tenant Act.
Who needs a Lease Agreement in Arizona?
Anyone who leases real estate (the lessor) to a Tenant (the lessee) needs a Lease Agreement. This is true for short-term and long-term rentals and all property types including apartments, condos, single-family homes, and duplexes.
The Lease Agreement provides the key terms of the tenancy and all property rules and policies. Plus, it's what protects both parties should problems arise. It's never a good idea to hand over possession of a property before a Tenant has signed a thorough Lease Agreement.
And keep in mind, a basic or generic Lease Agreement won't provide you with the protection that a state-specific Lease will. While you can find some blank or fillable Arizona Leases - like the one offered by the Arizona Association of Realtors - these simple Leases don't always meet the needs of your property. Instead, you want a customizable, state-specific Lease Package that gives you complete protection.
You have a lot invested in your rental, Protect it!
Arizona Rental Forms and Templates
We know Arizona Landlords need more than a great Lease. That's why we have forms for the entire Landlord Lifecycle.
Here are a few you might need:
Don't see the form you need? Don't worry - our library has over 450 Landlord forms.
Other State Leases
If you have rental properties in multiple states, you need multiple state-specific Leases. That's why we have Lease Agreements for all 50 states that are guaranteed to comply with each state's unique Landlord-Tenant laws.
Here are some that Arizona Landlords Use the Most:
Don't see the state you need?
Create Your Arizona Lease Agreement
Ready to get started?
Crate the complete Lease Package in minutes that will make your Landlord life EZ!
Join Our Community of Pro Landlords?
We have tools and resources for the entire Landlord Lifecycle
Rental Application and Tenant Screening
State-Specific Leases
Property Management Forms and Notices for everything from Move-In to Move-Out