About Us
We're a team of Landlords here to support other Landlords. We know what you need the most - a great state-specific Lease, Tenant Screening Services, and forms to address any Tenant issue that arises. We've got all the tools to meet these needs and support services to help you through every step of your Landlording journey.
Proudly Helping Landlords
Since 2006
Our Mission
At ezLandlordForms our mission is simple: to help Landlords get the most out of their Rental Units.
We know that this means providing great Tenant Screening Services and the best State-Specific Lease available, but we also know that it means more than that.
Landlords need an EZ way to get all of their questions answered, to get any forms they need, and to get tips to make their job easier. We've made it our mission to meet all of these needs and to provide exceptional support through every phase of the Landlord Lifecycle.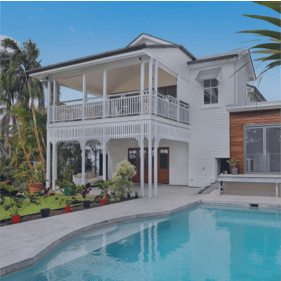 Core Values
We are changing the way that Landlords work by giving them secure, easy, & comprehensive solutions.
EZ
We make it EZ for Landlords to screen Tenants, create Leases, and get access to all the forms and tools they need.
Comprehensive
Our forms and services are all made in compliance with state laws and regulations. Meaning that you can confidently use our products no matter where you are located.
Secure
We put an emphasis on guaranteeing the security of both Landlords and Tenants. We provide features to keep your account secure.
Value
We understand the importance of value to Landlords, that's why we provide exceptional services at competitive prices.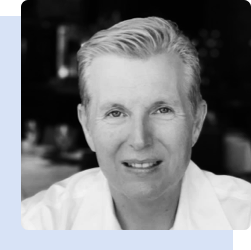 The Founder
ezLandlordForms was founded in 2006 by Kevin Kiene, a Landlord who finally decided that if no one else was going to build the perfect Lease for him, he'd do it himself.
Since the service was launched, more than a million Landlords have discovered how much easier it can be to manage their Rental Units, comply with state Landlord Tenant laws, and prevent unnecessary Landlording headaches through ezLandlordForms.
Kevin is passionate about helping others to become a better Landlord by providing tools and education to help them thrive.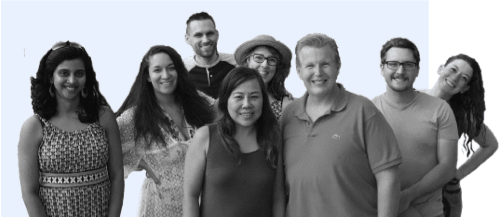 Our history
Ever since ezLandlordForms was founded, our primary focus has been on helping Landlords succeed by providing them with great products, constant support, and an intuitive online experience. To achieve these goals, we continued to expand our support, design, and development teams throughout the years. By expanding our team of experienced Landlords and property managers, we have gotten a better understanding of what Landlords need to have high rental success.
Timeline
Serving Landlords through the Decades
2006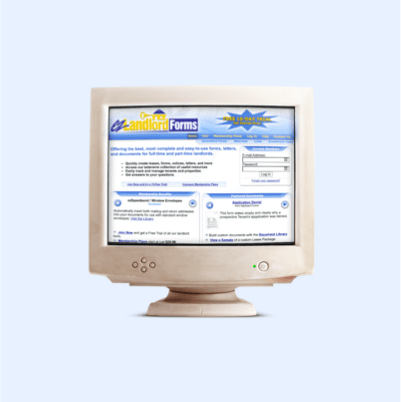 2009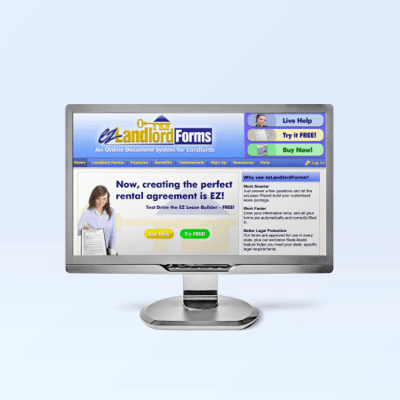 2013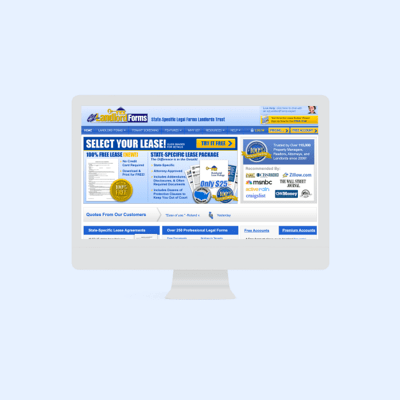 2017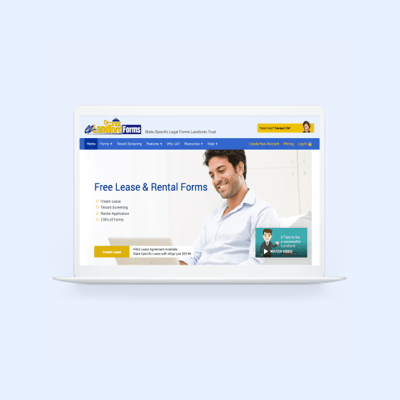 2021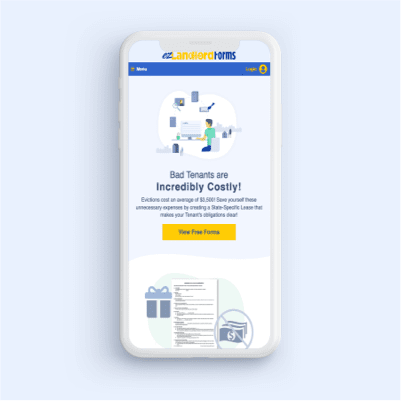 Our team
The Driving Force of ezLandlordForms

Kevin Kiene
Founder / CEO
Kevin is a longtime Landlord and real estate investor. His background in carpentry, coupled with his computer science experience, give him the unique combination of skills needed to found and grow ezLandlordforms. A Philly native, he currently lives in Florida.

Christina Hu
CFO
Christina has many responsibilities with the company with a strong focus on our company's finances. She has a background in running businesses and tax management. She is also an Oracle database engineer for more than 20 years and ensures our clients data is safe and secure. She loves dogs and cooking.

Amanda Scott
Support Manager
Real estate runs in the family. From her mother to her grandparents, Amanda has always had exposure to landlords and real estate investors. In her spare time, Amanda loves to spend time with her kids, sing and create art.

Brian Benton
Lead Developer
Brian has been building software and development teams for over 20 years. With a passion for quality, he takes great pride in attention to detail and consistency. Brian enjoys snowboarding, mountain biking and spending time with his family.

Dan Pipito
Digital Marketing Specialist
Dan hails from a fine arts background, with focus on illustration and design. He has enjoyed taking part in the growing digital world of social media, and would like to see the real estate industry benefit from this online audience. In his off time he works as an illustrator and enjoys sculpture and the culinary arts.

Emily Koelsch
Writer
Emily Koelsch is a freelance writer and a Landlord with experience in real estate investing. A graduate of Rhodes College and the University of Colorado School of Law, she lives in Memphis with her husband and two children.

James Laughlin, Esq.
General Counsel
James's practice includes a broad range of real estate experience including drafting residential and commercial leases and reviewing federal land leases. In his spare time, James enjoys reading and mountain biking.

Jennifer Cinquini
UX Designer
Jennifer is a UX Designer and Landlord with a design degree from the University of Washington. She's passionate about her work and enjoys helping others thrive by creating designs that are visually pleasing and easy to understand.

Jacob Heft
Developer
Jacob is a software developer with a passion for code and more than 10 years of experience in .NET. He loves computers, technology, and gadgets. Some of his other interests include books, popular science books, movies, and games.

Mike Goldberg
Developer
Mike is a frontend developer living in California. He loves coding visually pleasing interfaces that are easy to understand and simple to use. If he's not in front of a computer screen, he's most likely surfing or hanging at the beach with his family.

Paul Cohen, Esq.
Legal Counsel
A veteran landlord-tenant and real estate attorney, Paul helped rewrite the Pennsylvania Landlord & Tenant Act, and sits on the board of the National Apartment Association. He maintains a national network of landlord-tenant attorneys to stay abreast of state-specific landlord-tenant laws.

Qiao Xiao
Senior Operations Manager
Qiao has a background in technology consulting, with experience in helping organizations navigate and implement software transformations. When she's not at her computer, you can find her traveling to a new city.