Mississippi Lease Agreement with ezSign
Create & download the Mississippi Residential Lease & Rental Agreement printable PDF for Landlords. This state-specific Lease is customizable & includes MS law.
Document Last Modified: 3/28/2023
Document Features
Uses Lease Builder
State-Specific
ezSign
The EZ Way to Create a Great Lease Agreement.
Landlords need a Lease that is customized, state-specific, and comprehensive. Ours is all three!
Plus, it's EZ to create entirely online in just about 15 minutes! No wonder so many Landlords love it!
Over 3 million Leases created since 2006
Rated "excellent" 4.8 from 5,000+ reviews
Recommended by Shark Tank's Barbara Corcoran

Rated "excellent" 4.8 from 5,000+ reviews on
Trustpilot
This is Why a Lease is so Important
▶ Watch the Video Now
How to ezSign your Lease Agreement
▶ Watch the Video Now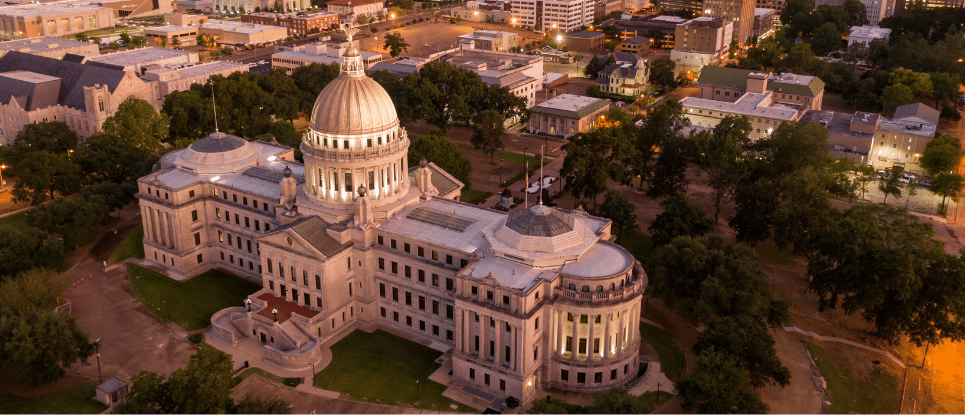 Not sure you're ready to commit, you can always start by creating a Free Lease!
Pro Tip: Before signing a Lease Agreement, ALWAYS SCREEN TENANTS. Screening is the best way to reduce the risk of bad rental outcomes.
It only takes Landlords about 5 minutes to conduct a complete Tenant Screening.
Table of Contents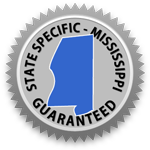 Mississippi Residential Lease Agreement
Mississippi Landlords need a Lease Agreement that complies with all Mississippi Lease laws and that covers all terms of the rental relationship. This is vital to ensure that Landlords have the complete protection they need.
Here's how we make it EZ for Landlords to create a great, state-specific Lease:
The Landlord, or lessor, follows user-friendly prompts to customize their Lease. The entire process is online and takes about 15 minutes.
As you build your Lease, you'll get State Assist Tips pointing out important MS laws.
All state-required terms, clauses, and disclosures are automatically included in your Lease Agreement.
Additional documents, addendums, or disclosures can be added with the click of a button.
Once created, the Lease can be reviewed and signed online.
Signed Leases are automatically stored securely on the cloud with our ezCloudStorage.
You won't find an EZier way to create a great Lease Agreement!
Landlord-Tenant Law
Our Mississippi Lease Agreement is guaranteed to comply with all state Lease laws. But, we know that Pro Landlords like to be familiar with Landlord-Tenant laws when managing their property!
Category
State Law
Ending and Renewing
Week-to-Week Tenancy: By written notice given to the other at least 7 days prior to the termination date.

Month-to-Month Tenancy: By a written notice given to the other at least 30 days prior to the termination date.

Fixed-Term Lease: This type of Lease has a specific ending date and automatically terminates without notice unless otherwise specified in the Lease.
Security Deposit
There is no limit to the security deposit charged to the tenant so long as it is reasonable.
Returned Payment Fee
Landlords may not assess a service charge or returned payment fee that exceeds $40. Miss. Code Ann. § 97-19-57
Late Fee
The total amount of any late charges will not exceed ten percent (10%) of the monthly rent.
Insurance Requirements
Landlords may require Tenants to obtain rental insurance.
Notice to Enter
No required notice, however, we always recommend at least 24 hours notice for non-emergencies.
Landlord Requirements
No Additional Requirements
Contact your local housing or zoning office to be sure your rental property complies with city and county requirements for inspections, rent control, occupancy limits, property codes, and zoning. Many cities and counties require inspections and registrations and have specific maintenance regulations.
Required Disclosures
This disclosure is automatically included in your Mississippi Lease Agreement.
Have other disclosures or addendums you'd like to include? You can choose from over 25 and add them with just the click of a box. For example, a Pet Addendum, Tornado Addendum, or Fire Safety Device Disclosure.
It's the EZ way to create a complete Lease Package.
Pro Tip: The more information you share with Tenants at move-in, the more prepared they'll be to take great care of your property. Add additional documents and disclosures, like a Welcome Letter or Pet Policy, to your Lease Package to set both you and your Tenant up for success.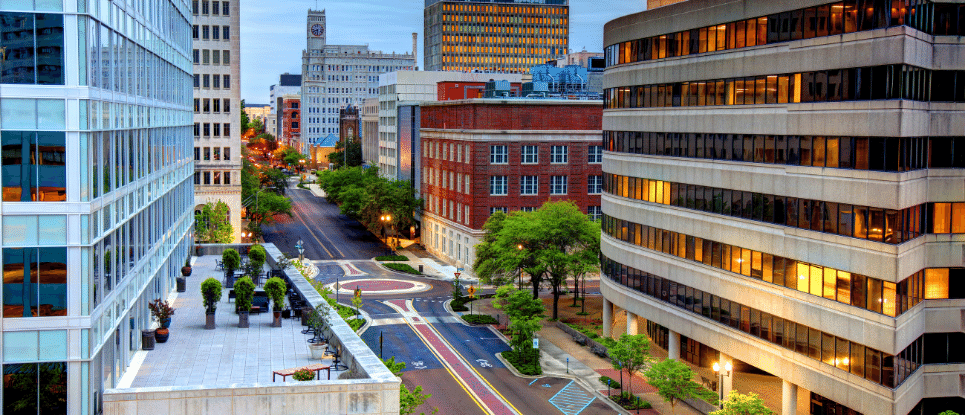 Frequently Asked Questions
Does a Lease need to be notarized in Mississippi?
No, Mississippi Lease Agreements do not need to be notarized. As long as they are signed by both parties, they are legally binding and fully enforceable.
Can you write your own simple Lease Agreement?
Yes, in theory, you can write a simple Lease Agreement by including the key terms of the rental relationship. However, this can leave Landlords without the protection they need. A basic, generic Lease Agreement might not address all terms of the rental relationship. Plus, even a simple Lease form needs to comply with all Mississippi Lease laws. This is why it's best to avoid writing your own Lease unless you have experience doing so and are familiar with all Mississippi Lease laws.
Do I need a state-specific Lease in Mississippi?
Yes, everyone who Leases real estate needs a state-specific Lease Agreement. This is true whether you're renting a single-family home, apartment, duplex, or condo. Your Lease Agreement is what protects you if problems arise with your Tenant or property.
And, it's the laws of the state where your property is located that will control if you have to go to court. This means that to be protected, you need a state-specific Lease Agreement. There are some blank, fillable Lease forms, like the one offered by the Mississippi Association of Realtors, that Landlords can use. However, these can't be customized to the property and can mean confusion for Landlords and Tenants
What is the standard Lease term in Mississippi?
The standard Lease term is one year (12 months). That said, shorter and longer Lease terms are accepted as long as both parties agree on the Lease term. This is why we offer short-term Leases, Vacation Rental Contracts, Month-to-Month Lease Agreements, and Long-term Lease Agreements.
How should I store my Lease Agreement?
It's important that your signed Lease Agreements are accessible so that you can refer to them as needed. That said, it's also important that they're somewhere secure. There are a few ways that you can achieve both objectives.
Our Mississippi Rental Contracts are automatically stored securely on the cloud with our ezCloudStorage. They're also EZ to print or download. Whatever method you choose, make sure that your Lease is stored securely and accessible.
Mississippi Rental Forms & Templates
The Lease is just one of many forms Landlords need. That's why we have over 400 property management forms covering the entire Landlord Lifecycle.
Rental Application: Our Free Rental Application makes it EZ for Landlords to gather important information about Tenants and start a complete Tenant Screening.
Pro Tip: Thorough Tenant Screening should include a credit report, ResidentScore, criminal history background report, and eviction history report. View sample reports or start your screening here.
Need another form? We have over 400 property management forms on our site!
Other State Lease Agreements
If you Lease real estate in multiple states, you need a state-specific Lease Agreement for each rental unit. Don't worry, we have Leases for all 50 states!
Need another state's Lease Agreement? We have them all!
Create Mississippi Lease Agreement
Make sure that you and your rental property are fully protected with a Great Lease Agreement.
EZ to create and customize entirely online in MINUTES
Guaranteed to comply with all Mississippi Lease laws
Includes access to electronic signing and electronic storage
Back To Top ▲
Why ezLandlordForms?
#1 Rated Lease Agreement
9.3 TrustPilot Rating, with 3,384 Reviews
Flexible Billing
Choose one-time or subscription billing
State Assist
So you know you're complying with state laws
Full Support
Phone, live chat, or email... try us now!
Unlimited Access
Edit & print any of our forms with pro access
Satisfaction Guarantee
Trusted by over 2.3 million landlords & property managers