Delaware Lease Agreement with ezSign
Create & download the Delaware Residential Lease & Rental Agreement printable PDF for Landlords. This state-specific Lease is customizable & includes Delaware law.
Document Last Modified: 9/12/2023
Document Features
Uses Lease Builder
State-Specific
ezSign
Pro Tip: Never sign a Lease Agreement before thoroughly screening Tenants. Complete Tenant Screening should include a credit report, criminal history background report, eviction history report, and credit score or ResidentScore.
View sample reports or start your screening here.
A Lease Created for Landlords by Landlords
EZ to create, EZ to read, EZ to sign.
It only takes about 15 minutes to create a great Lease that is GUARANTEED to comply with all Delaware Lease laws.
Over 3 million Leases created since 2006
Rated "excellent" 4.8 from 5,000+ reviews
Recommended by Shark Tank's Barbara Corcoran


Rated "excellent" 4.8 from 5,000+ reviews on Trustpilot
Lease Approved by Cohen Marraccini LLC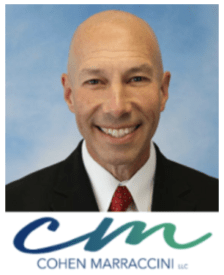 Create Lease or Become a Pro Member to get access to our Lease Agreement, the entire library of forms, ezSign, and ezCloudStorage.
Table of Contents
Delaware Residential Lease Agreement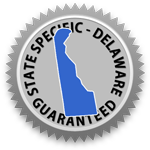 Delaware Landlords need a Lease Agreement that complies with all Delaware Lease Laws.
Our Delaware Lease is guaranteed to comply with all state laws and EZ to create online in MINUTES.
Here's how the process works:
Follow user-friendly prompts to customize your Lease Agreement online.
As you do, you'll get State Assist tips that point out important state laws.
All Delaware-required terms, language, and disclosures are automatically included in your Lease Package.
Add additional documents, disclosures, or addendums that you need to customize your Lease Package.
Review and sign your Lease entirely online using our electronic signing tool, ezSign.
Your signed Lease Agreement is automatically stored securely on the cloud with our ezCloudStorage.
It's EZ as that and the entire process usually only takes about 15 minutes!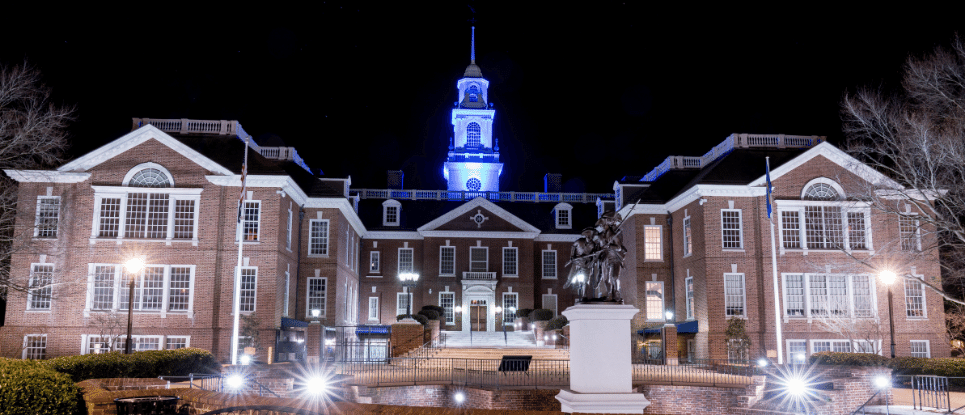 Pro Tip: With just the click of a button, you can add the addendums or disclosures you need to customize your Lease Package. We have over 25 additional documents to pick from, including a Pet Addendum, Pool/Hot Tub Addendum, and Guest Policy.
Landlord-Tenant Laws
Our Delaware Lease Agreement is guaranteed to comply with all Delaware Lease laws.
Even so, we know that Landlords need to be familiar with Landlord-Tenant laws when managing their rental units.
Category
State Law
Ending and Renewing
Landlords may terminate a Lease by giving the Tenant advance written notice of a minimum of 60 days as specified below:

Fixed-Term Lease: Notice of Lease termination should be given to the Tenant before the expiration of the term of the Lease.

Month-to-Month Lease: Notice must be given by the first day of the month preceding the last month of the tenancy.


Security Deposit
When the rental agreement is for one year or more, or month-to-month tenancies that last one year or more, the security deposit may not exceed an amount equal to one month's rent.

The Landlord may require a security deposit in excess of one month's rent for a furnished rental unit, rental of certain federally-assisted housing, and where the tenancy is expected to last less than one year. Each security deposit shall be placed by the Landlord in an escrow bank account in a federally insured banking institution with an office that accepts deposits within the state.

Please Note: The Landlord must disclose to the Tenant the location of the security deposit.


Returned Payment Fee
Landlords may charge a service fee provided that it is specified within the Lease and is not more than $40. Del. Code Ann. Tit. 6, § 1301A
Late Fee
If late fees are stated within the Lease, late charges may not exceed 5% of the monthly rent.

> A late charge is considered additional rent.

A late charge may not be imposed until 5 days after the date rent is due.

The Tenant will have an extra 3 days to pay rent if the Landlord DOES NOT have a local office.
Insurance Requirements
Landlords may require Tenants to obtain rental insurance.
Notice to Enter
Landlords must give 48 hours' Notice to Tenants to access Leased Premises.
Landlord Requirements
Non-Refundable Fees:
Except for an optional service fee for actual services rendered, such as a pool fee or tennis court fee, a Landlord shall not charge a Tenant any nonrefundable fee as a condition for occupancy of the rental unit.
Contact your local housing or zoning office to be sure your rental property complies with city and county requirements for inspections, rent control, occupancy limits, property codes, and zoning. Many cities and counties require inspections and registrations and have specific maintenance regulations.
Required Disclosures
Our Delaware Lease Agreement includes all state-required language and disclosures. This means one less thing for Landlords to worry about!
Delaware Residential Landlord-Tenant Code: A copy of the Delaware Residential Landlord-Tenant Code, prepared by the Consumer Protection Unit of the Attorney General's Office, must be provided to renters at the beginning of the rental term.
Lead-Based Paint Disclosure and Lead-Based Paint Pamphlet: Pursuant to federal law, if a rental unit was built before 1978, occupants must be provided with a lead-based paint disclosure and EPA pamphlet.
Owner/Agent Disclosure: Landlords must disclose the name and address of all property owners and their appointed agents in the Lease Agreement.
Need another disclosure? We have over 25 addendums, disclosures, and additional documents that Landlords can add to their Lease Package with the click of a button. For example, a Pet Addendum, Security Deposit Receipt & Disclosure, or Pool/Hot Tub Addendum.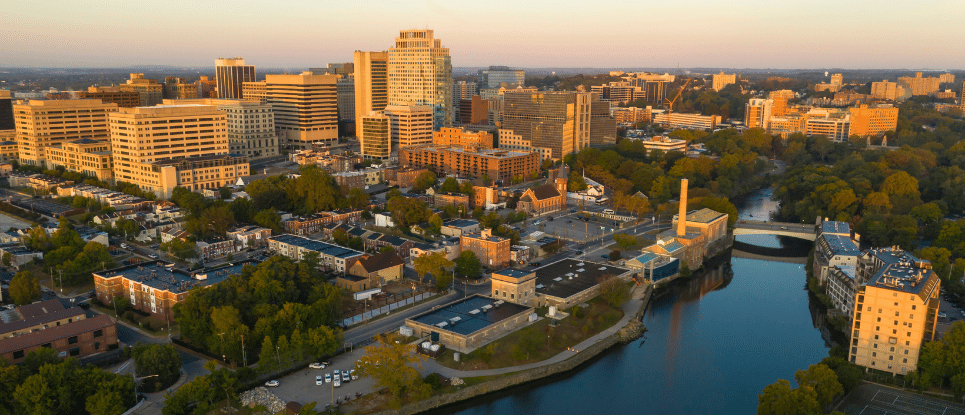 Frequently Asked Questions (FAQs)
Does my Delaware Lease Agreement need to be notarized?
No, Lease Agreements do not need to be notarized in Delaware. As long as they are signed by both parties, they're considered fully executed and legally binding. You can notarize a Lease if you want to, but it's not required.
What's the standard Lease term in Delaware?
The standard Lease term in Delaware is one year (12 months). However, shorter and longer Lease Agreements are accepted as long as the term is clearly stated in the Lease Agreement.
To meet every Landlord's need, we offer a Month-to-Month Lease Agreement, a Short-Term Lease Contract or Vacation Rental Contract, and Long-term Residential Lease Agreements.
Who needs a Lease Agreement in Delaware?
Anyone who leases real estate in Delaware needs a Lease Agreement. This is true whether you're renting an apartment, condo, duplex, or single-family home. The Lease is what protects the Landlord, or lessor if problems arise with a rental unit. This is why it's vital to always have a strong Lease Agreement in place before handing over possession of your rental unit.
Because it's the most important form Landlords use, it's best to avoid basic or generic Lease forms. Instead, Landlords need a comprehensive Lease Agreement that is customized to each rental unit's needs.
Do I need a state-specific Lease in Delaware?
Yes, if you Lease real estate in Delaware, your Lease needs to comply with all Delaware Lease laws. This is why it's good to avoid simple or blank fillable Lease forms.
To ensure that your Lease complies with all applicable laws, you always need a state-specific Lease form. There are some basic state-specific Lease templates, like the one offered by the Delaware Association of Realtors, but these can't be customized to your specific property.
To make sure that your Lease complies with all applicable laws AND covers all policies of your rental unit, it's best to use a customizable, state-specific Lease Agreement.
Other Popular Forms
The Lease is just one of many forms Landlords need. That's why we have over 400 property management forms.
Delaware Rental Forms & Templates
Other State Lease Agreements
Need another state? We've got them all!
Create Delaware Lease Agreement
Ready to create a great Delaware Lease Agreement?
EZ to customize entirely online in MINUTES
Guaranteed to comply with all Delaware Lease laws
Includes unlimited access to electronic signing and electronic storage
Back To Top ▲
Why ezLandlordForms?
#1 Rated Lease Agreement
9.3 TrustPilot Rating, with 3,384 Reviews
Flexible Billing
Choose one-time or subscription billing
State Assist
So you know you're complying with state laws
Full Support
Phone, live chat, or email... try us now!
Unlimited Access
Edit & print any of our forms with pro access
Satisfaction Guarantee
Trusted by over 2.3 million landlords & property managers