Vermont Lease Agreement with ezSign
Create & download the Vermont Residential Lease & Rental Agreement printable PDF for Landlords. This state-specific Lease is customizable & includes Vermont law.
Document Last Modified: 3/28/2023
Document Features
Uses Lease Builder
State-Specific
ezSign
Pro Tip: Before signing a Lease Agreement, always screen Tenants. Tenant Screening should include a Rental Application, criminal history background report, credit report, ResidentScore, and eviction history report.
View Sample Reports or Start Your Screening.
The EZ Way to Create a Great Vermont Lease Agreement
It only takes about 15 minutes to create a complete Lease Package that is GUARANTEED to comply with all Vermont Lease laws.
Over 3 million Leases created since 2006
Rated "excellent" 4.8 from 5,000+ reviews
Recommended by Shark Tank's Barbara Corcoran


Rated "excellent" 4.8 from 5,000+ reviews on Trustpilot
Watch Our Videos
▶ This is Why a Lease is so Important
▶ How to ezSign your Lease Agreement
Video to Share with Tenants
Start Your Lease or Become a Pro Member to get access to our Lease Agreement, entire library of forms, ezSign, and ezCloudStorage.
Table of Contents
Vermont Residential Lease Agreement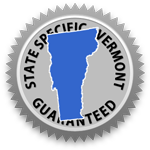 Vermont Landlords need a Rental Contract that complies with all Vermont Lease laws. You won't find a better one online than our Vermont Lease Agreement.
It's EZ to customize entirely online in less than 15 MINUTES.
Guaranteed to comply with all Vermont Lease laws.
Includes access to electronic signing and electronic storage.
Just follow user-friendly prompts to customize your Lease. As you do, you'll get State Assist Tips pointing out important state laws.
All state-required terms, disclosures, and addendums are automatically added to your Lease Package. You can add additional documents, disclosures, and addendums with just the click of a button.
Finally, you and your Tenant can review and sign the Lease online.
Ez as that!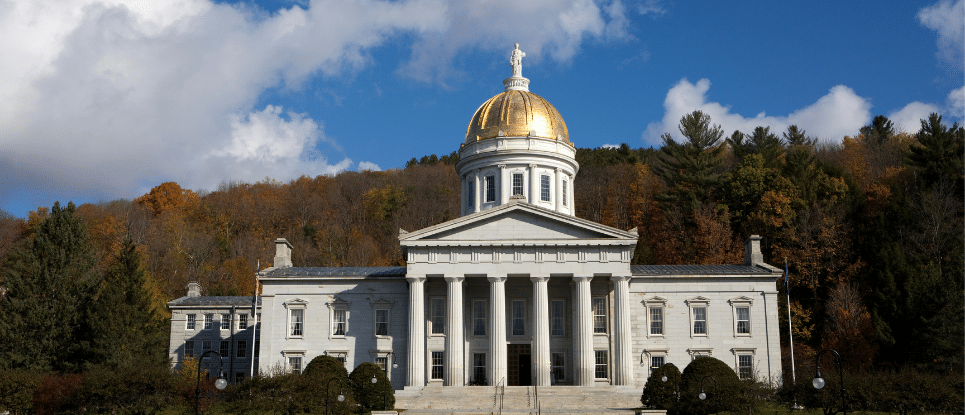 Landlord-Tenant Laws
Our Vermont Rental Contract includes all state-required terms, clauses, and disclosure. Even so, we know that Pro Landlords need to be familiar with their state's Landlord-Tenant laws when managing their rental property.
Category
State Law
Ending and Renewing
Termination of Tenancy for "No Cause" Under Terms of a WRITTEN AGREEMENT For all of Vermont, including Burlington: If there is a written Rental Agreement, it may provide that the Landlord or the Tenant may terminate the Tenancy for no cause or for any reason that the parties agree on.

NOTE: Such a written provision may reduce the notice period required for a no-cause termination to less than 60 days, but, under no circumstances may the written agreement allow the Landlord to give a Tenant less than thirty (30) days notice of termination for no cause if rent is payable monthly, or seven (7) days if payable weekly.

IMPORTANT NOTE FOR TENANTS WHO RESIDE IN RENTAL OVER 2 YEARS:

If a Tenant has resided continuously in the same premises for more than two years and rents by the month, the Lease may not reduce the amount of notice time the Tenant has for a no-cause termination to less than sixty (60) days.

VERBAL or PERIODIC AGREEMENTS
For No Cause (only for a month-to-month or week-to-week tenancy) - 60-days written notice if renting monthly or 21 days if renting weekly. 90-day written notice if the tenant has resided in the premises continuously for over two years and rents monthly.

BURLINGTON RESIDENCIES ONLY:
Termination for "No Cause" In Burlington: In Burlington, if there is no written Rental Agreement, a tenancy cannot be terminated for no cause without ninety (90) days' notice if the tenancy has lasted for under two years or one hundred and twenty (120) days if the tenancy has lasted over two years. In Burlington, if there is a written Rental Agreement, a notice for termination for no cause would simply have to follow the state law for termination for no cause under the terms of a written Rental Agreement.
Security Deposit
In Vermont the definition of a security deposit is any advance deposit, or prepaid rent, however named, which is refundable to the Tenant at the termination or expiration of the tenancy. The function of a security deposit is to secure the performance of a Tenant's obligations to pay rent and to maintain a dwelling unit.

AMOUNT LIMITS:
There is no specification within the Commerce and Trade Chapter of the Vermont Statutes in the section titled "Residential Rental Agreements" determining any limitation on the amount that can be charged or whether a Landlord is required to pay interest.

SOME LOCALITIES:
Some jurisdictions, such as Burlington and Barre, limit the amount of the security deposit to an amount equal to 1 month and do require interest to be paid on the security deposit.

Please Note: Landlords should check with their local authorities for the requirements of their location.
Returned Payment Fee
Under Chapter 57, § 2311 of the Vermont Commerce and Trade Code, in an action against an individual who issues a bad check, the receiver of that check may recover from the maker court costs, costs of service, the amount of the check, bank fees, and interest. The holder is also entitled to attorney's fees and damages in the sum of $50.00.

Very Important: A written notice of dishonor must be given to the maker of the bad check by both certified mail and by first class mail, addressed to the maker at the address as it appears on the check or at the last known address.
Late Fee
Additional amounts assessed as liquidated damages in the event of late rental payment are unenforceable.
Insurance Requirements
Landlords may require tenants to obtain renters insurance and could make the failure to do so a breach of the lease.
Notice to Enter
Landlords must provide at least 48 hours' notice to enter Leased premises for non-emergencies.
Landlord Requirements
Burlington VT: Owners of all rental units in Burlington Vermont are subject to inspection. The Landlord will be required to annually file a registration application and fee with the enforcement agency, which shall be due annually on or before April 1st. The owners must complete a rental property information form to be provided by the enforcement agency. For further information contact the Burlington, Vermont zoning office.

The Landlord is responsible for all repairs to the Leased premises unless the Tenant or the Tenant's guest caused the damage. A Lease provision that requires the Tenant to be responsible for normal repairs is invalid.
Contact your local housing or zoning office to be sure your rental property complies with city and county requirements for inspections, rent control, occupancy limits, property codes, and zoning. Many cities and counties require inspections and registrations and have specific maintenance regulations.
Required Disclosures
Lead-Based Paint Disclosure & Pamphlet: Pursuant to federal law, if the rental unit was built before 1978, the occupants must be provided with a lead-based paint disclosure and the lead-based paint EPA Pamphlet.
Pet Addendum: Customize this form to lay out all terms of your pet policy and reduce the risk of confusion and disputes over pets in the future.
Winter Weather Addendum: Use this document to provide Tenants with tips about how to minimize the impacts of winter weather and reduce the risk of damage from winter storms.
Smoking Policy Disclosure: Customize this document to specify exactly where smoking is - and is not - allowed on your rental property.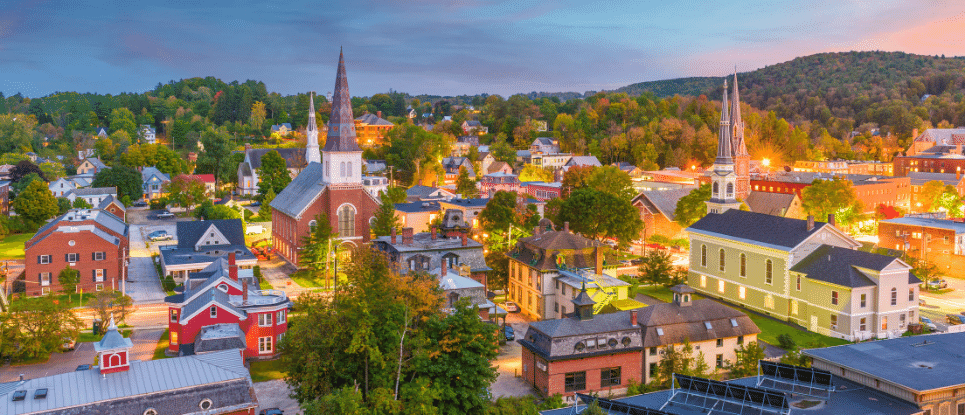 Frequently Asked Questions (FAQs)
Does a Vermont Lease Agreement need to be notarized?
No, Vermont Lease Agreements do not need to be notarized. As long as they're signed by both parties and meet the requirements of a Lease, they are considered legally binding and fully enforceable. Notarization is completely optional and not required.
Can you write your own Vermont Tenancy Agreement?
While you can technically write your own Vermont Rental Contract, you shouldn't do so unless you're experienced with Lease writing and knowledgeable about Vermont Lease laws. The Lease is what protects the Landlord, or lessor if problems arise with a Tenant or property. Because of that, it's important to have a comprehensive Lease Agreement in place before handing over possession of your rental
This is true for all Landlords. Whether you Lease an apartment, condo, duplex, or single-family home, you need an ironclad Lease Agreement in place before giving Tenants the keys.
While using a basic, fillable Lease template is better than starting from scratch, this type of generic Rental Contract can leave Landlords without the protection they need. Instead, it's important to customize a Lease Agreement to ensure that it covers all terms of your rental and leaves no room for confusion or conflict.
Do Vermont Landlords need a state-specific Lease Agreement?
Yes, Vermont Lease laws apply to all rental units located in Vermont. This means that the Lease Agreement needs to comply with all Vermont Landlord-Tenant laws. Simple, blank Lease templates are usually not state-specific, which means that they can leave Landlords without the protection they need. While there are some basic state-specific Lease templates, like the one offered by the Vermont Association of Realtors, these can still leave Landlords without the protection they need.
You have a lot invested in your rental property. Make sure your investment is protected and give yourself peace of mind by using a customizable, state-specific Lease Agreement that covers all terms of your rental.
What is the standard Lease term in Vermont?
The standard Lease term is one year (12 months). That said, shorter Lease terms are recognized as long as the term is clearly stated in the Rental Agreement. To meet every Landlord's needs, we offer short-term and Vacation Rental Contracts, Month-to-Month Lease Agreements, and long-term Residential Lease Agreements.
Other Popular Forms
The Lease is just one of many forms that Landlords need. That's why we've got property management forms for every phase of the Landlord's Lifecycle!
Vermont Rental Forms & Templates
Need another form? We've got over 400 more Landlord forms!
Other State Lease Agreements
If you Lease real estate in multiple states, you need a state-specific Lease Agreement for each property. Don't worry - we've got state-specific Rental Contracts for all 50 states!
Need another state's Lease? We've got it!
Create Vermont Lease Agreement
Ready to create your customized Vermont Lease Package?
It only takes about 15 minutes to create a complete Vermont Lease Package that is guaranteed to comply with all Vermont Lease laws!
Back To Top ▲