Florida Lease Agreement with ezSign
Create and Download the Florida Residential Lease & Rental Agreement printable PDF for Landlords. This state-specific Lease is customizable and includes FL laws.
Document Last Modified: 5/24/2023
Document Features
Uses Lease Builder
State-Specific
ezSign
Pro Tip: Before signing a Lease, always screen Tenants. Tenant Screening should include a Rental Application, Credit Report, Criminal History Report, and Eviction History.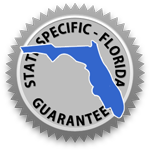 Watch Our Videos
▶ Key Florida Landlord-Tenant Lease Laws
▶ This is Why a Lease is so Important
▶ How to ezSign your Lease Agreement
Video to Share with Tenants

Rated "excellent" 4.8 from 5,000+ reviews on
Trustpilot
Table of Contents
Florida Landlord-Tenant Laws
▶ Key Florida Landlord-Tenant Lease Laws
Florida has some of the most complex Landlord-Tenant Laws in the country. All Florida Landlords renting residential real estate - whether apartments, a condo, a single-family house, a duplex, or multi-family buildings - need a state-specific Lease that complies with all state laws.
Here's an overview of some key Florida Landlord-Tenant Laws:
Florida State Laws
Category
State Law
Ending and Renewing

Fixed Term Leases: The days of written notice required (prior to termination) will be as specified within the Lease. No notice given, the Lease terminates at the end of the term.

Tenancy with specific duration: May contain a provision requiring the Tenant to notify the Landlord before vacating the premises at the end of the rental agreement; No more than 60 days notice required.
Security Deposit

There is no limit on the security deposit charged to the Tenant, so long as it is reasonable.
Returned Payment Fee

Maximum: $25 (for payments that do not exceed $50) $30 (for payments that do not exceed $300), or for returned payments over $300: either $40 or up to 5% of the face value of the returned payment.
Late Fee

Maximum: $25 or 5%
Insurance Requirements

Landlords may require Tenants to obtain rental insurance. This does not absolve Landlords of liability in all instances such as negligence on the Landlord's part.
Addenda & Disclosures

Built before 1978: Lead-Based Paint EPA Disclosure

Radon risk in Florida dwellings and buildings, and professionals providing radon services, is regulated by Florida Statute. (This is included in the body of ezLandlordforms Florida Lease Package.)
Notice to Enter

Landlords must give at least 12 hours notice before accessing the rental property. Between the hours of 7:30a-8:00p.
Landlord Requirements

Landlords must disclose within the Lease their contact info or the Landlord's agents name and address.
It might feel like a lot, BUT we make it EZ for Landlords to create great Florida Leases
With our Lease Builder Wizard, Landlords just follow simple, step-by-step instructions to build a customized state-specific Lease online.
Here's how we GUARANTEE your Rental Agreement will comply with Florida state laws:
State Assist tips as you build your Lease
State-required terms and language are automatically included in your Lease
State required Addenda and Disclosures are automatically added to your Lease Package
Pro Tip: While there are fillable and simple Lease templates available online for free - for example, the Standard Lease offered by the Florida Association of Realtors - these don't provide Landlords with the protection, detail, or convenience of a fully customizable online Lease.
You've invested a lot of money and time in your property, so you want more than a generic Lease. We offer Landlords the best online Lease available.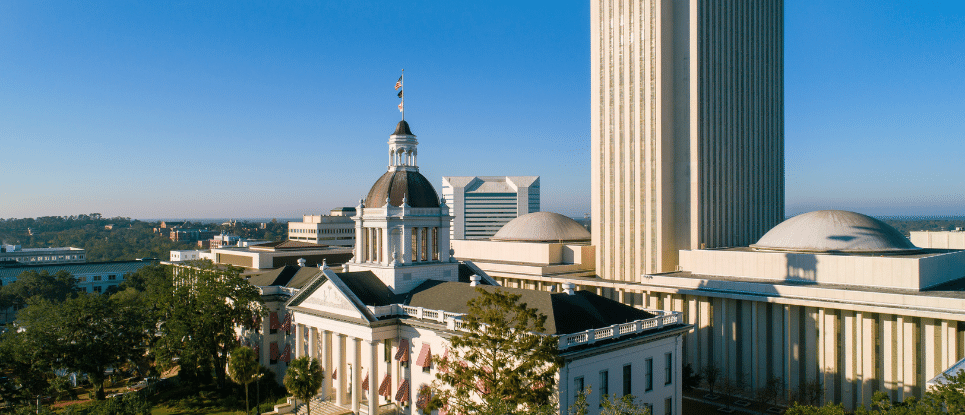 FL Required Disclosures
There are some specific disclosures, amendments, and terms that Florida Landlords have to include in their Lease Package. Here are a few to know:
Keep in mind: As you build your Florida Lease, we'll automatically include any terms, language or disclosures you need. Don't worry, we've got you covered.
Fire Protection: In buildings over three stories, Landlords must notify renters of available fire protection. Fl. Stat. Ann. § 83.50.
Landlord's Disclosure/Identification: The property owner must disclose the name and address of any authorized agents allowed to receive notices and demands on the Landlord's behalf. Fl. Stat. Ann. § 83.50.
Lead-Based Paint Disclosure: Federal law requires a lead-based paint disclosure for all properties built before 1978.
Radon Disclosure: Every Florida Landlord must include the following language in the Lease Agreement. Fl. Stat. Ann. § 404.056
RADON GAS: Radon is a naturally occurring radioactive gas that, when it has accumulated in a building in sufficient quantities, may present health risks to persons who are exposed to it over time. Levels of radon that exceed federal and state guidelines have been found in buildings in Florida. Additional information regarding radon and radon testing may be obtained from your county health department.
Security Deposit Disclosure and Receipt: If the Lease requires a security deposit, the following language must be included in the Lease Agreement or given to the Tenant as written notice within 30 days of receiving the security deposit. This language is automatically included in our pro residential lease agreement!
"Your Lease requires payment of certain deposits. The Landlord may transfer advance rents to the Landlord's account as they are due and without notice. When you move out, you must give the landlord your new address so that the landlord can send you notices regarding your deposit. The landlord must mail you notice, within 30 days after you move out, of the landlord's intent to impose a claim against the deposit. If you do not reply to the Landlord stating your objection to the claim within 15 days after the receipt of the Landlord's notice, the Landlord will collect the claim and must mail you the remaining Deposit, if any.
If the Landlord fails to timely mail you notice, the Landlord must return the Deposit but may later file a lawsuit against you for damages. If you fail to timely object to a claim, the Landlord may collect from the Deposit, but you may later file a lawsuit claiming a refund.
You should attempt to informally resolve any dispute before filing a lawsuit. Generally, the party in whose favor a judgment is rendered will be awarded costs and attorney fees payable by the losing party."
This Disclosure is basic. Please refer to part II of chapter 83, Florida Statutes, to determine your legal rights and obligations.
Additionally, within 30 days of receiving the security deposit, the Landlord must provide the Tenant with a receipt or written notice stating where the money is being held and whether or not it's held in an interest-bearing account.
Pro Tip: If a Landlord is not withholding a portion of the security deposit, it must be returned within fifteen (15) days of when Tenant leaves the unit. If you are withholding a portion, it needs to be returned within thirty (30) days.
When withholding some of the security deposit, Landlords must provide Tenants with a Notice to Impose a Claim on the Security Deposit form.
With our FL Lease, Landlords can rest easy knowing they've included all required disclosures!
City and County Ordinances
Whenever renting residential property, it's important to contact your local housing or zoning office to make sure that you're in compliance with all local ordinances and regulations.
Here are just a few examples of such ordinances:
In Miami, real estate signs advertising a property for rent must comply with color, size, and location requirements
In Tampa, rental certificates are required for residential properties
In Broward County, Landlords have to register with the county and pay a $75 fee before renting a property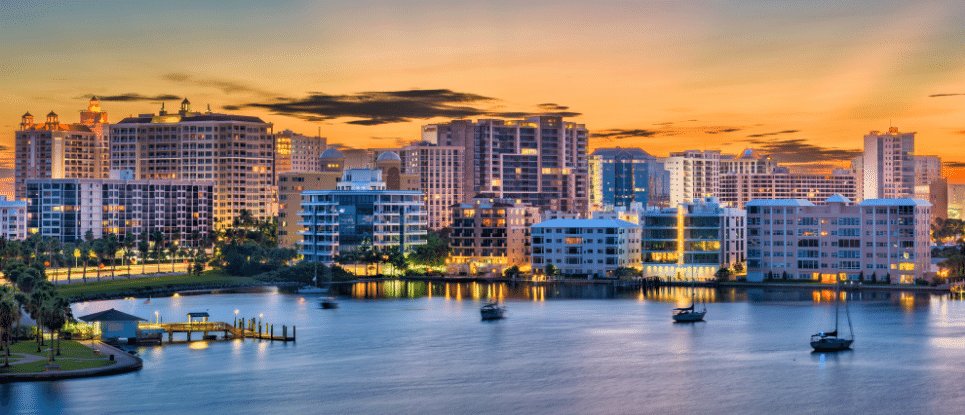 Frequently Asked Questions (FAQs)
What is a Florida Lease Agreement?
A Florida Lease Agreement, sometimes referred to as a Rental Lease or Florida Rental Contract, is a legal document that creates a contractual relationship between a Landlord and Tenant.
The Lease outlines all the terms under which a Tenant rents property from a Landlord and protects the Landlord should problems arise with the Tenant or property.
Who Needs a Florida Lease Agreement?
Anyone that rents real estate in Florida needs a FL Lease. The Landlord-Tenant laws of each state vary, and your Rental Agreement MUST comply with the laws where your rental property is located.
This can be tricky as each state has some unique requirements; however, we can't overestimate the importance of having a state-specific Residential Lease Agreement. To protect themselves and their property, every Florida Landlord should use a state-specific Lease that complies with all state laws and requirements.
This is true whether you're using a Month to Month Lease Agreement, fixed-term, or short term vacation rental agreement.
What Should Be Included in Your Florida Lease Agreement?
A great Lease is comprehensive, customized, and in compliance with all Florida laws. It should include:
Full names and contact info for Landlord, Tenant, and all occupants
A description of the property
The Lease period or tenancy period
Monthly rent amount and rent due dates
Security deposit information, including security deposit amount and policies
Florida-specific terms and language
State required disclosures
Customized language for your rental, including issues like pets, guests, and subletting
Addenda to create a complete Lease Package
A cover page and table of contents
Other Popular Forms
We offer all the forms Landlords need for the entire Landlord lifecycle. Here are a few other forms that are often used by FL Landlords:
Florida State Specific Documents
Pro Tip: In Florida, Landlords must give Tenants 3 days to pay rent after the rent due date before filing for eviction.
Rental Agreements for Neighboring States
Things to Consider Before You Hand Over Legal Possession of Your FL Property
Have all Tenants completed a Rental Application and Tenant Screening?
Do you have a fully executed Lease Agreement?
Have you received the entire security deposit and first month's rent?
Other Tools That Make it EZ for FL Landlords

Unlimited access to our electronic signing tool, ezSign. ezSign allows Landlords and Tenants to sign their lease online with their phone, tablet or computer. Your Pro Lease is emailed to one party at a time until everyone has signed.
Back To Top ▲
Why ezLandlordForms?
#1 Rated Lease Agreement
9.3 TrustPilot Rating, with 3,384 Reviews
Flexible Billing
Choose one-time or subscription billing
State Assist
So you know you're complying with state laws
Full Support
Phone, live chat, or email... try us now!
Unlimited Access
Edit & print any of our forms with pro access
Satisfaction Guarantee
Trusted by over 2.3 million landlords & property managers