North Carolina Lease Agreement with ezSign
Create and Download the North Carolina Residential Lease & Rental Agreement printable PDF for Landlords. This state-specific Lease is customizable and includes NC laws.
Document Last Modified: 3/27/2023
Document Features
Uses Lease Builder
State-Specific
ezSign
Pro Tip: Before signing a Lease, always screen Applicants. Effective screening means reviewing a Rental Application, Credit Report, Criminal History Background Report, and Eviction History Report.
Good screening leads to good Tenants!
Start your Tenant Screening or use our Free Rental Application.
Created by Pro Landlords to Make Landlords' Lives EZ!
We know what Landlords need because we are Landlords. That's one of the reasons we were able to create the best online Lease available.
It's EZ to customize online and can be created in minutes just by following user-friendly prompts!
Over 3 million Leases created since 2006
Rated "excellent" 4.8 from 5,000+ reviews
Recommended by Shark Tank's Barbara Corcoran

Rated "excellent" 4.8 from 5,000+ reviews on
Trustpilot
You won't find a better online Lease Agreement. Period.
It only takes about 15 minutes to create and customize a great Lease that will protect you and your investment!
Watch Our Videos
▶ This is Why a Lease is so Important
▶ How to ezSign your Lease Agreement
Video to Share with Tenants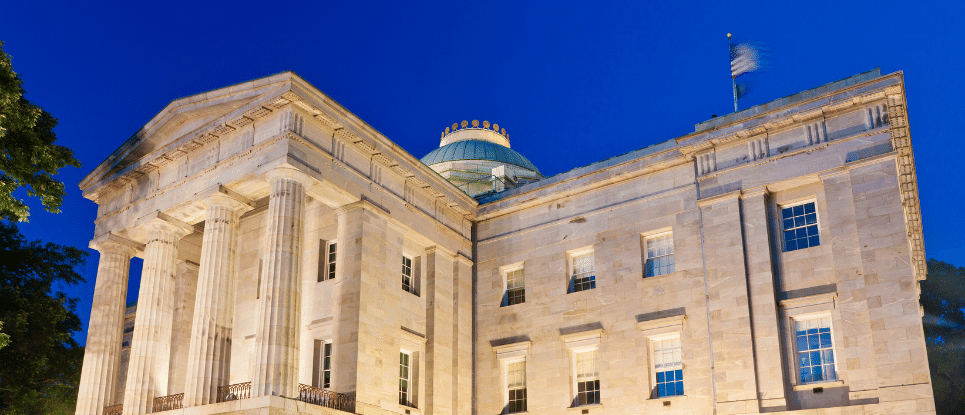 Not ready to commit? Start by building a Free Lease. You'll get a chance to preview our Pro State-Specific Lease and Upgrade if you want to!
Table of Contents
Lease Agreement North Carolina
Our NC Lease Agreement is the best Lease available for NC Landlords.
EZ to create online in less than 15 minutes. Here's how the process works:
Follow user-friendly prompts to customize your Lease
All state-required terms and disclosures are automatically included
With the click of a box, add any additional addendums, terms, or disclosures you need
You and Tenants can review and sign online with our electronic signing tool, ezSign
North Carolina Landlord-Tenant Laws
Here's an overview of some key Landlord-Tenant laws that NC Landlords should know.
Pro Tip: We'll automatically include any NC-required language or disclosures when you build your Lease Agreement. Plus, we'll give you State Assist tips to highlight key NC laws.
You can also add any additional addendums you need - for example a Pet Addendum, Guest Policy, or Grilling Addendum.
Category
State Law
Ending and Renewing
North Carolina Law
Week-to-Week: Lease may be terminated by notice 2 days before the end of the current week of the tenancy.
Month-to-Month: Lease may be terminated by notice 7 days before the end of the current month of tenancy. Year-to-Year: Lease may be terminated by written notice 30 days before the end of the current term of the tenancy.
Security Deposit
North Carolina Law
Security Deposits may not exceed the following amounts:


If rent is collected every week, the Landlord can require an amount equal to 2 weeks' rent.
If rent is collected monthly, the Landlord may require an amount equal to 1 and a 1/2 month's rent.
If there is a Lease for more than a month, the Landlord may require an amount equal to 2 months.


The Landlord must give the Tenant written notice of the name of the bank that is holding the Tenant's security deposit or the name and address of the insurance company providing a bond to cover the security
Pet Deposits: Landlords may charge a reasonable, non-refundable fee for pets kept by occupants on the premises. § 42-53
Returned Payment Fee
North Carolina Law
Fees for bounced checks/declined payments may not exceed $25. N.C. Gen. Stat. § 25-3-506
Late Fee
Carolina Law
Once a rental payment is 5 or more days late, a Landlord may assess a late fee that may not exceed $15 or 5% of the rental payment, whichever is greater.
Insurance Requirements
North Carolina Law
Landlords may require Tenants to obtain renter's insurance and could make the failure to do so a breach of the Lease.
Notice to EnterNorth Carolina Law
North Carolina doesn't have a notice requirement, but we always recommend giving at least 24 hours notice before entering the premises for non-emergencies.
Landlord Requirements North Carolina Law
Smoke Detectors:
The Landlord shall provide operable smoke detectors and shall replace or repair the smoke detectors within 15 days of written notification from the Tenant. The Landlord shall ensure that a smoke detector is operable and in good repair at the beginning of each Tenancy. Unless the Landlord and the Tenant have a written agreement to the contrary, the Landlord shall place new batteries in a battery-operated smoke detector at the beginning of a tenancy and the Tenant shall replace the batteries as needed during the tenancy.
Carbon Monoxide Detectors:
Landlords shall provide a minimum of one operable carbon monoxide detector per rental unit per level.
Contact your local housing or zoning office to be sure your rental property complies with city and county requirements for inspections, rent control, occupancy limits, property codes, and zoning. Many cities and counties require inspections, registrations and have specific maintenance regulations.
Required Disclosures
Lead-Based Paint Disclosure: Pursuant to federal law, if the leased premises was constructed prior to 1978, the Landlord must provide all Tenants with the Lead-Based Paint EPA Disclosure and the Lead-Based Paint EPA Pamphlet.
Security Deposit Receipt: Within thirty (30) days of receiving the security deposit, the Landlord must provide the Tenant with the name and address of the financial institution where the security deposit is being held. It must either be located in a trust account in a licensed financial institution in North Carolina OR the Landlord must obtain a bond for the security deposit amount from a licensed insurance company. N.C. Gen. Stat. § 42-50.
Pro Tip: All required disclosures are automatically included in our Lease Agreement. This means one less thing for Landlords to worry about!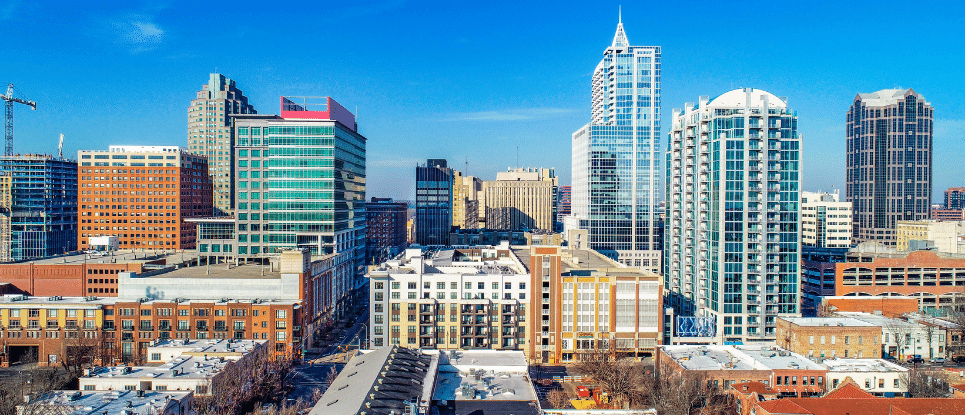 Frequently Asked Questions (FAQs)
Does a Lease have to be notarized in North Carolina?
No. To be legally binding, a North Carolina Lease Agreement just needs to be signed by both parties. This means as long as the Landlord, or Lessor, and Tenant, or Lessee, have signed it, it is fully executed and legally binding.
What is the North Carolina Residential Rental Agreement Act?
The North Carolina Residential Rental Agreement Act provides the basic rights and responsibilities of Landlords and Tenants. Pursuant to the Act, Landlords must keep the rental property fit and safe, and Renters must pay rent, keep the home clean, and not damage the property in any way.
How much notice does a Landlord have to give a Tenant to move out in NC?
The amount of notice required depends on the Lease term. For month-to-month Lease Agreements, Landlords must give Tenants at least 7-days notice of nonrenewal. For year-to-year Leases, Landlords must provide written notice of non-renewal at least 30 days before the end of the Tenancy.
Do I need a North Carolina Lease Agreement?
If you rent real estate in North Carolina, you should always have a Lease Agreement. Should problems arise with the property or the Tenant, it's the Lease that will protect you. Once you give Tenants the keys to your property, they have legal possession. So it's vital to have a good Lease in place before you do that!
This is true for all types of rental properties, including apartments, duplexes, condos, and single-family homes.
What's the standard length of a NC Lease?
The standard length of a NC Lease term is one year. However, longer or shorter periods are also common. It's the Lease that will outline the length of the tenancy as well as any specifics for renewal or Lease termination.
Short-term Leases - like month-to-month or vacation rentals - are also common. The length of the Tenancy is just one more vital term to include in your agreement.
Other Popular Forms
We understand that you need more than just a great Lease Agreement, that's why we have forms for the entire Landlord Lifecycle.
North Carolina Rental Forms and Templates
Other State Leases NC Landlords Want
If you have rental property in more than one state, you need a state-specific Lease Agreement for each unit. A generic Lease won't give you the protection you need!
Here are some other state Leases North Carolina Landlords often need:
Create Your North Carolina Lease Agreement
Our NC Lease is:
EZ to create and customize online in minutes
Guaranteed to comply with all NC Lease Laws
EZ to store and sign online
Ready to Join Our Community of Pro Landlords?
Learn more about our Pro Plans and Lifetime Membership.
Pro Members get access to our NC Lease and our entire library of over 450 forms for every phase of the Landlord Lifecycle.
Back To Top ▲
Why ezLandlordForms?
#1 Rated Lease Agreement
9.3 TrustPilot Rating, with 3,384 Reviews
Flexible Billing
Choose one-time or subscription billing
State Assist
So you know you're complying with state laws
Full Support
Phone, live chat, or email... try us now!
Unlimited Access
Edit & print any of our forms with pro access
Satisfaction Guarantee
Trusted by over 2.3 million landlords & property managers