Hathaway & Kunz, P.C.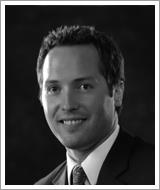 Areas Served: Arapahoe, Atlantic City, Bonneville, Boulder Flats, Boysen
Hathaway & Kunz, P.C. Law Firm Info
About Us
Hathaway & Kunz provides legal services pertaining to a broad range of real estate matters. The Firm is equipped to be your legal counselor through the process. We can help you understand your legal rights and guide you through the complex maze of ever changing laws.
Practice Info
General Philosophy:
Our practice is built upon a simple, yet very successful, philosophy: The single most important element of our work is what it gains for our clients. Our lasting relationships with our clients attest to their satisfaction with our services.
Memberships & Certifications:
Primary Practice:
Real Estate
Sub-categories:
Landlord Tenant
Fee Info
Fixed-Price Services and Fees:
Free initial consultation:
Hourly Rates:
Typical Retainer: