Majors Law Firm, P.C.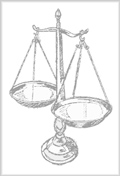 Areas Served: Alta, Grovont, Hoback, Jackson, Kelly
Majors Law Firm, P.C. Law Firm Info
About Us
The Majors Law Firm, P.C. provides legal counsel to individuals and businesses of all sizes, and our goal is to develop long-term client relationships, focusing on personal service and quality representation.
Practice Info
General Philosophy:
To provide excellent council.
Memberships & Certifications:
Primary Practice:
Business Law, Tax Law, Asset Protection Planning
Sub-categories:
Trust Law and Estate Planning
Fee Info
Fixed-Price Services and Fees:
Free initial consultation:
Yes
Hourly Rates:
Typical Retainer:
Attorneys
M. Jason Majors, J.D., LL.M.