Winship & Winship P.C.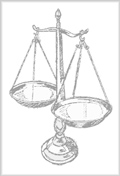 Areas Served: Alcova, Allendale, Antelope Hills, Arminto, Bar Nunn
Winship & Winship P.C. Law Firm Info
About Us
Our firm represents both commercial clients and individuals in all proceedings and transactions that deal with real property-land and the structures attached to it-including purchase and sale, construction, mortgages and foreclosures, leases, zoning, title examinations, quiet title actions, closings, and management. The Wyoming State Bar does not certify any lawyer as a specialist or expert. Anyone considering a lawyer should independently investigate the lawyer's credentials and ability, and not rely upon advertisements or self-proclaimed expertise.
Practice Info
General Philosophy:
Memberships & Certifications:
In Practice Since:
Primary Practice:
Sub-categories:
Fee Info
Fixed-Price Services and Fees:
Free initial consultation:
Hourly Rates:
Typical Retainer: