W.R. Stewart & Associates, S.C.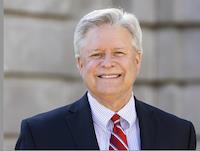 Areas Served: Belleville, Black Earth, Blue Mounds, Cottage Grove, Cross Plains
W.R. Stewart & Associates, S.C. Law Firm Info
About Us
For both a landlord and a renter, navigating through the state codes and applicable local ordinances which make up landlord tenant law can seem like an insurmountable task. Disputes involving commercial or residential leases can be complex; trying to handle a situation without knowledgeable legal advice from a experienced attorney can be costly in terms of money, time and a successful outcome. The landlord tenant lawyers at the Madison, Wisconsin law firm of W.R. Stewart & Associates have helped many landlords and tenants throughout Dane County to resolve conflicts.
Practice Info
General Philosophy:
Our firm offers a progressive approach to practicing law that blends our experience, teamwork and personalized service to develop close, long-term relationships with our clients. We work hard to accommodate your needs because we know that our success depends on yours.
Memberships & Certifications:
Primary Practice:
Landlord Tenant Law, Real Estate Law
Sub-categories:
Wills, Estates, Probate and Planning, Business Transactions / Co
Fee Info
Fixed-Price Services and Fees:
Free initial consultation:
Typical Retainer: