Murdock Law Firm, PLLC.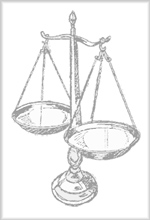 Areas Served: Ardenvoir, Azwell, Cashmere, Chelan, Chelan Falls
Murdock Law Firm, PLLC. Law Firm Info
About Us
Earl W. Murdock specializes in Real Estate and Landlord/Tenant Law and has been practicing for 23 years. He is a panel attorney for both Hyatt and Teamsters legal plans and can represent a client who is a member of either of those legal plans at no cost to the client.
Practice Info
General Philosophy:
Memberships & Certifications:
Primary Practice:
Landlord Tenant Law
Sub-categories:
Fee Info
Fixed-Price Services and Fees:
Free initial consultation:
Typical Retainer: