Rachel Settles Gunther, Esq.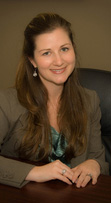 Address:
4646 Princess Anne Road, Suite 101
Virginia Beach, VA 23462
Get Directions >
Areas Served: Virginia Beach
Rachel Settles Gunther, Esq. Law Firm Info
About Us
With offices in Virginia Beach, Virginia and Hertford, North Carolina, Rachel S. Gunther PC is your lawyer for Estate Planning, Chapter 7 Bankruptcy, Uncontested Divorce, Separation Agreements, Real Estate, Corporation and LLC Start-up, Traffic Tickets, Small Claims litigation, and Landlord / Tenant Law. Our motto says it all: "Personal, Professional Service at a Reasonable Price!"
Practice Info
General Philosophy:
Every client's case is of the utmost importance to us.
Memberships & Certifications:
In Practice Since:
Primary Practice:
Landlord Tenant Law, Evictions, Real Estate
Sub-categories:
Wills and Trusts
Fee Info
Fixed-Price Services and Fees:
Free initial consultation:
Hourly Rates:
Typical Retainer: