Justin C. Miller, Esq.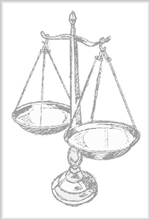 Areas Served: Brunswick, Chippewa Lake, Gloria Glens Park, Litchfield, Lodi
Justin C. Miller, Esq. Law Firm Info
About Us
Buying a home or other real property is an important event for most Americans. Justin C. Miller can represent you for your next property transaction, whether commercial or residential, handling document review, researching into problems with title, zoning issues, building code issues, landlord-tenant disputes and other real estate issues.
Practice Info
General Philosophy:
As an attorney, I am focused on people. I help my clients improve their situations, take care of their families and overcome the obstacles that keep them from living better lives.
Memberships & Certifications:
In Practice Since:
Primary Practice:
Landlord Tenant Law, Real Estate
Sub-categories:
Family Law
Fee Info
Fixed-Price Services and Fees:
Free initial consultation:
Yes
Hourly Rates:
Typical Retainer: