Max A. Hansen & Associates, P.C.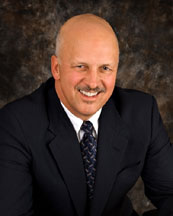 Areas Served: Bannack, Dell, Dewey, Dillon, Glen
Max A. Hansen & Associates, P.C. Law Firm Info
About Us
We do not just practice law. We are also business owners and operators with a depth of practical experience in agriculture and business administration. We know the people and places of northern Utah and Montana and through our association with national, state and local bar associations, we also know and maintain contact with attorneys throughout the country. Our legal knowledge and hands-on experience is what makes us a trusted legal representative and counselor for people and businesses throughout the Rocky Mountain region. We offer advice that is legally sound, yet practical — that works within bureaucratic parameters, yet still uses old fashioned common sense.
Practice Info
General Philosophy:
For more than 34 years, our firm has been an effective problem solver and legal counselor to the local people and local businesses who make up the foundation of Montana and northern Utah.
Memberships & Certifications:
Primary Practice:
Real Estate, Business Law
Sub-categories:
Estate Planning and Probate
Fee Info
Fixed-Price Services and Fees:
Free initial consultation:
Yes
Hourly Rates:
Typical Retainer: