Fenske Law Office, PC.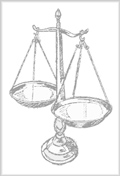 Areas Served: Arden Hills, Bald Eagle, Bellaire, Falcon Heights, Gem Lake
Fenske Law Office, PC. Law Firm Info
About Us
Our goal is to provide the highest quality legal services to you and your business in a timely fashion. We welcome the opportunity to talk with you and to discuss how we may be of service.
Practice Info
General Philosophy:
We provide prompt high-quality services at competitive rates.
Memberships & Certifications:
Primary Practice:
Business Law and Real Estate
Sub-categories:
Fee Info
Fixed-Price Services and Fees:
Free initial consultation:
Yes
Typical Retainer:
$2,000.