The Rochester Law Center, PLLC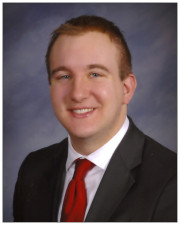 Areas Served: Auburn Hills, Berkley, Beverly Hills, Bingham Farms, Birmingham
The Rochester Law Center, PLLC Law Firm Info
About Us
We are one of the few firms in Metro-Detroit with an entire division dedicated exclusively to Landlord Representation and Eviction Matters. We have seen everything from complex corporate evictions with hundreds of thousands of dollars in damages, to simple uncontested residential actions.¿¿ We have helped hundreds of property owners regain possession of their land from tenants who were not paying their rent, or refused to abide by the terms of their lease. We handle evictions for residential properties and mobile home parks, as well as for commercial properties.
Practice Info
General Philosophy:
We always guarantee that, as a client of Rochester Law Center, you will receive cost-effective legal services delivered in a timely manner.
Memberships & Certifications:
In Practice Since:
Primary Practice:
Landlord Tenant Law, Real Estate
Sub-categories:
Estate Planning, Residential & Commercial Evictions
Fee Info
Fixed-Price Services and Fees:
Free initial consultation:
Yes
Hourly Rates:
Typical Retainer:
Attorneys
Christopher P. Atallah, Esq.