Law Office of Marco Sandonato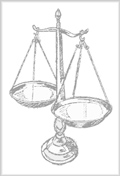 Law Office of Marco Sandonato Law Firm Info
About Us
Whether you are evicting a tenant or being wrongfully evicted, you may have rights or liabilities that you are unaware of. The law regarding residential tenancies in Massachusetts is complex and filled with pitfalls for tenants and landlords.
Practice Info
General Philosophy:
To provide outstanding service to my clients.
Memberships & Certifications:
In Practice Since:
Primary Practice:
Landlord/Tenant Matters
Sub-categories:
Buyer Representation, Custody, Unclaimed Property (specialist)
Fee Info
Fixed-Price Services and Fees:
Depending on the type of case.
Free initial consultation:
Yes
Typical Retainer: