Gregory T. Taylor, Esq.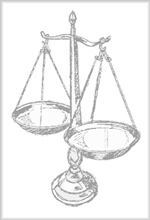 Areas Served: Almo, Dexter, Hazel, Kirksey, Lynn Grove
Gregory T. Taylor, Esq. Law Firm Info
About Us
My practice focuses in the areas of Real Estate Law, Wills and Estate Planning, Probate Law, and Business Law, including forming corporations and LLCs.
Practice Info
General Philosophy:
I am a solo practictitioner, so all of my clients will deal directly with me. When you call me, you will get the personal attention you deserve.
Memberships & Certifications:
Primary Practice:
Sub-categories:
Fee Info
Fixed-Price Services and Fees:
Free initial consultation:
Yes
Typical Retainer: