The Law Office of Lisa J. Sowers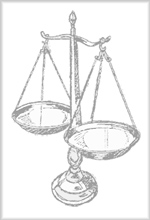 Address:
5805 State Bridge Road, Suite G-230
Johns Creek, GA 30097
Get Directions >
Areas Served: Alpharetta, Arnold Mill, Atlanta, Campbellton, Chattahoochee Hills
The Law Office of Lisa J. Sowers Law Firm Info
About Us
Lisa has been in the legal profession for over 25 years, and has been a licensed Georgia attorney for more than eight years. Prior to becoming an attorney, Lisa worked as a litigation and commercial real estate paralegal in some of Philadelphia and Atlanta's largest and most well-known law firms and corporations. Lisa provides her clients with the quality of work one would receive at a large law firm, and the personal, hands-on service one only gets from a smaller law firm. In fact, Lisa's clients deal directly with Lisa throughout their representation.
Practice Info
General Philosophy:
Lisa's extensive legal experience has enabled her to hone in on the areas of law she is most passionate about. As an attorney, Lisa skillfully and meticulously guides her clients to the best possible outcome for their situation, by providing objective and insightful legal advice, and zealously advocating for her client's best interests.
Memberships & Certifications:
Primary Practice:
Landlord-Tenant Law
Sub-categories:
Unemployment Law
Fee Info
Fixed-Price Services and Fees:
Free initial consultation:
Hourly Rates:
Typical Retainer: