Harris, Caddell & Shanks, P.C.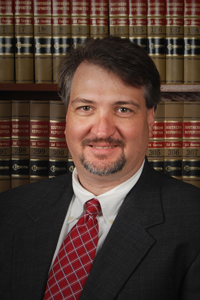 Areas Served: Decatur, Eva, Falkville, Flint City, Hartselle
Harris, Caddell & Shanks, P.C. Law Firm Info
About Us
Phil D. Mitchell is a shareholder and vice-president of the law firm of Harris, Caddell & Shanks, P.C., one of the oldest law firms in Alabama which traces it roots back to 1872 when Colonel C.C. Harris established his law practice in Decatur. Harris, Caddell & Shanks is named one of the top law firms in Alabama by Business Alabama magazine, and is the only Decatur law firm to make this list. Phil began practicing law in 1991 with Legal Services Corporation of Alabama in Tuscaloosa but returned to his hometown of Decatur in 1993 and practiced in the firm of Edwards, Mitchell & Reeves, which was named "Best Law Firm" in the Tennessee Valley by readers of The Decatur Daily while Phil practiced there. "No representation is made that the quality of the legal services to be performed is greater than the quality of legal services performed by other lawyers."
Practice Info
General Philosophy:
Harris, Caddell & Shanks, P.C., has extensive experience in the coordination of real estate transactions, from the simple preparation of a deed or mortgage to the complexity of a large-scale commercial real estate closing. The firm represents developers, property owners, buyers, sellers, managers, tenants and financial institutions in all phases of residential and commercial real estate activity.
Memberships & Certifications:
Primary Practice:
Real Estate, Banking, Construction Law
Sub-categories:
Fee Info
Fixed-Price Services and Fees:
Free initial consultation:
Typical Retainer: