Boal Law Firm, P.C.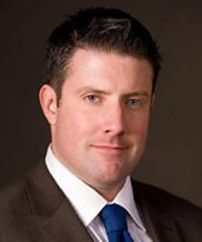 Areas Served: Black Forest, Broadmoor, Calhan, Cascade, Chipita Park
Boal Law Firm, P.C. Law Firm Info
About Us
Did you know that there are more forcible entry and detainer cases filed in Colorado courts each year than almost any other type of case? As a landlord, this means that a single mistake or misstep could delay a tenant's eviction from you rental property for months, costing you thousands of dollars in unpaid rent and other damages. As a tenant, this means that a single missed court date or missed deadline could result in your forcible removal from your residence by the sheriff. Handling these cases on your own is risky. Attorney Brian Boal has successfully litigated forcible entry and detainer cases and achieved favorable results for his clients. Contact Boal Law Firm and schedule an appointment to discuss your landlord-tenant dispute.
Practice Info
General Philosophy:
Boal Law Firm is most concerned with your satisfaction as a client and positive recommendation to others, not the amount of money you spend in legal fees.
Memberships & Certifications:
Primary Practice:
Landlord Tenant Law, Real Estate
Sub-categories:
Construction
Fee Info
Fixed-Price Services and Fees:
Free initial consultation:
Hourly Rates:
Typical Retainer: