We Make it EZ to be a
Great Landlord
with a State Specific Lease, Tenant Screening
& 200+ Free forms
View Free Forms
Our Free Rental Lease Agreement is a simple, two-page Lease that anyone can create at any time.
Customize your Lease online in minutes
Get State Assist tips as you build your Lease
100% free, no credit card required
Learn More

Our lease-builder wizard offers a simple, step-by-step process for Landlords to create a Lease that is comprehensive, complies with all state laws and is customizable to each Landlord's unique needs.
The key to being a great Landlord is a great Lease. It will:
Set the foundation for a great Landlord-Tenant relationship
Clearly outline all roles and responsibilities
Ensure that Landlords and their Rental Units are protected
Learn More
How it Works
Build Your
Custom Lease
Preview the Free
and Pro Versions
Choose which version
is best for you!
Which Lease Do I Need?
If you're not sure which Lease you need, don't worry. With our Lease Builder Wizard, you can build them both, for free, at the same time.
Then, just review the Free and ezProLease and decide which one is best for you.

Our screening process gives you all the information
you need in one easy step, including:
A FICO score
A complete credit report
A nationwide criminal background check
Learn More
The Foundation of Being a Great
Landlord is a Great Lease
Strong Landlord-Tenant relationships start with a great Lease that clearly sets expectations for both parties and leaves no confusion about who does what.
Watch the Lease Video
Things to Consider Before You Hand Over
Legal Possession of Your Rental Unit
Have you received the

entire

security deposit and first month's rent?

ezSign lets Landlords avoid the tedious logistics that usually comes with getting your leases signed.
It's an easy-to-use tool that can be accessed on a computer or mobile device.
This means all you or your Tenant needs is a smartphone to receive and sign their Lease.
Learn More
Video to Share with Tenants:
Your New Rental,
Things You
Need to Know
Watch Video
Tools and Resources
for the Entire
Landlord Lifecycle
Including over 200 free forms
Search our Library of Forms
With more than 450 forms, including over 200 forms that are 100% free
Over 3 million Leases
created since 2006
"This site is a big help keeping my leases legal and very professional looking that makes an impression on my tenants. Thank you for easy to manage forms, leases and newsletters I find them a good read."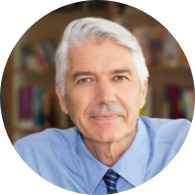 Edward Thompson
Oahu, Hawaii
"Extremely thorough and easy to use. Makes keeping state specific regulations and information sharing a cinch! I have been using them for years! Thanks EzLandlordForms!"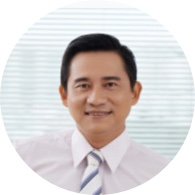 Jason Wang
Redmond, Washington
"We are rookies at being Landlords. But this makes it easy and also makes us feel secure that we are doing our due diligence."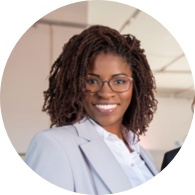 Jessica Maddison
Chicago, Illinois
Try for Free Now
Take advantage of our team's expertise, experience, and hard work to make sure you have everything you need to be a Great Landlord from day 1.
Start Your Free Lease