Jeff Shilling Attorney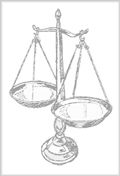 Areas Served: Arcadia, Bethany, Choctaw, Del City, Edmond
Jeff Shilling Attorney Law Firm Info
About Us
Firm specializes in business law, landlord – tenant, personal injury, and legal issues related to information technology.
Practice Info
General Philosophy:
Legal issues do not have to be complex! Using our background in information technology, we know that delay only harms everyone. Keeping it simple, getting it done, and usually providing services without hourly fees is usually best for our client.
Memberships & Certifications:
Primary Practice:
Information Technology, Landlord Tenant
Sub-categories:
Insurance and Personal Injury
Fee Info
Fixed-Price Services and Fees:
Most services are flat fee/contingency.
Free initial consultation:
Yes